Celebrating Community Achievements at PRO 2018
Against the picturesque backdrop of Blue Mountain Resort, more than 500 professionals gathered for the annual Parks and Recreation Ontario Educational Forum and Trade Show. With over 70 education sessions to enrich collaboration, professional development, and knowledge sharing – including one presented by Xplor Recreation – the event was abuzz with thought-provoking conversations.
Throughout the 3 days of engaging conference program that addressed the growth and challenges in rural Ontario, service planning for success, open data, re-conceptualizing older adult fitness programs, and more, delegates were treated to exquisite cuisine in Blue Mountain Village and a Cozy Cabin Party Networking Social in anticipation of the summer season.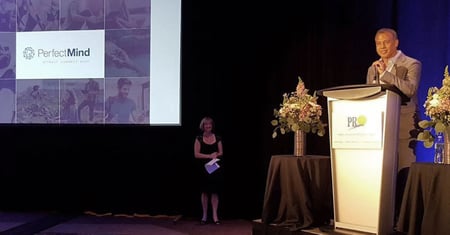 As the proud title sponsor of the PRO Awards Ceremony & Gala Banquet, Xplor Recreation was pleased to join Parks and Recreation Ontario in recognizing the skills, talents, creativity, and ingenuity that help create healthy individuals, vibrant communities, and sustainable environments. Following this night enjoyed with friends, old and new, our founder and CEO, Farid Dordar, kicked into gear once again to deliver his education session on "Leadership Strategies to Build a Strong Team".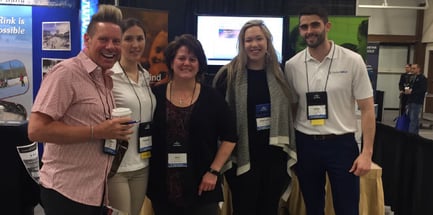 Flying with our Enterprise Team for the first time, Natasha Hessen brought her industry knowledge, energy, and enthusiasm for parks and recreation across the country to the PRO trade show. While catching up with many of our current clients, Natasha and Mark also had the privilege of meeting and sharing ideas with some new faces in parks and recreation.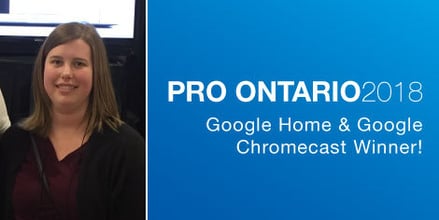 Congratulations to Madison Bonnevie, Recreation Customer Service Administrator at the Town of Caledon, who is the lucky winner of our Google Home and Google Chromecast draw prize! And thank you to the purposeful conference delegates, exhibitors, and organizers, who each played a part in making this event unforgettable.
Did you miss us at the event but want to learn more about Xplor Recreation? See why cities across North America are moving to our cutting-edge parks and recreation management software to help connect and grow their communities.