What Makes Community Sport So Important?
Participating in youth sports is a regular part of growing up, for most of us in North America. Physical activity is essential for healthy and optimal development, through childhood and early adulthood, and youth sports provide many opportunities for a physically active routine.
Boosting the well-being of kids through this time can help your community's future, as children who participate in such activities are better adjusted as they enter adulthood, with plenty of life skills and lessons under their belts.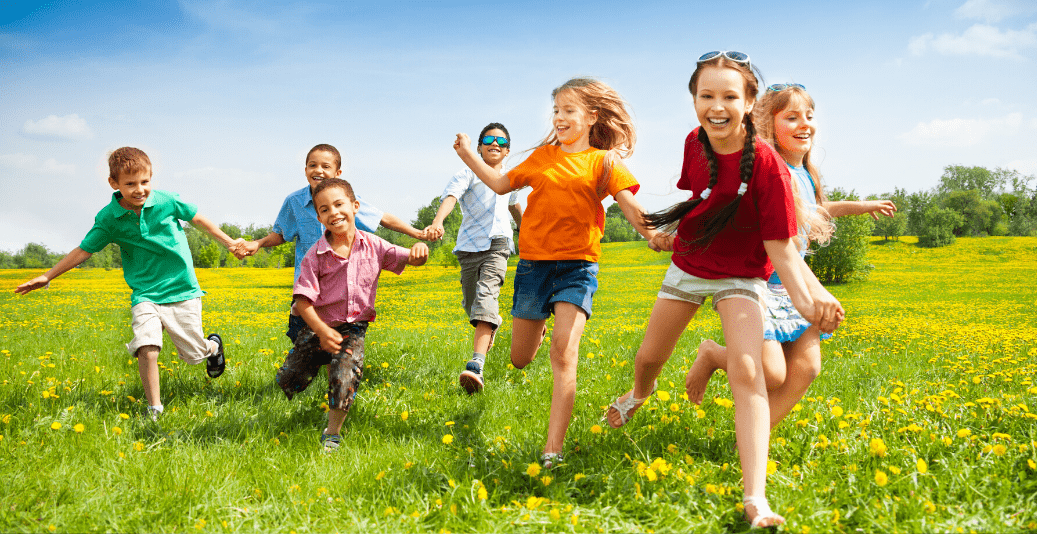 Why Community Sport is Essential
We've discussed the importance of building community, many times. Customers can come and go but, if you build community, they are there for more than your products and services: they are there for you. By consistently building community at your organization, it'll become even easier to attract volunteers for your organization.
The Value of Community Sport & Recreation
Whether that's enriching their lives through sports within the community, or by building up your organization to the point where community members will want to sign up, build value for prospective players and they will come.
Key Benefits of Community Sport
Providing a positive outlet where kids can spend their free time can also help relieve boredom; one of the biggest factors in youth crime. Sporting events can be a great facilitator for community engagement and interaction, helping build stronger bonds within your neighbourhoods. Here are some of our picks for why sports should be embraced in your community.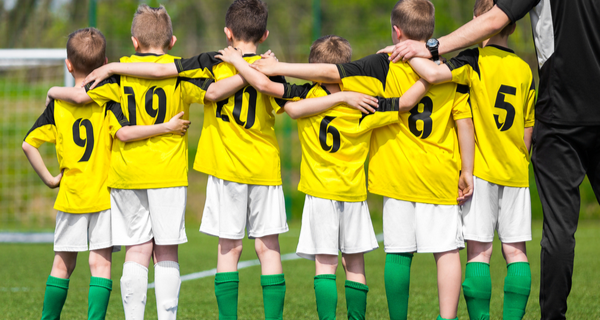 Improving Physical Health
We all know that keeping physical health in tip-top shape is one of the best things we can do for our overall health. Even activities such as going for a brisk walk and other moderately aerobic activities are deemed fairly safe and effective for most people.
The CDC says that physical activity, such as that which you get from community sport, has plenty of immediate and long-term health benefits.
Immediate health benefits include:
Better sleep quality
Less anxiety
Reduced blood pressure
Long-term health benefits include:
Reduced risk of developing dementia
Lowered risk of heart disease
Heightened cancer prevention
Weight management
Improved bone strength
Reduced risk of falls through improved balance
In general, the CDC recommends 150 minutes of moderate activity per week to lower the risk of all-cause mortality by up to 33%.
Positive Economic Impact
The world of sports at large represents an industry worth over billions of dollars. But the numbers may be even more impressive than you might realize.
A report from KPMG on The Value fo Community Sport in Australia estimated that community sport helps prevent 24,000 of our life years from being changed by disability.
Not just that, but they also estimated:
$6.3 billion: Economic value of community sport infrastructure
$4.9 billion: Health value of community sport infrastructure
$5.1 billion: Social value of community sport infrastructure
A similar report from The Conference Board of Canada found that "Sport plays an important part in the life of millions of Canadians who find their involvement highly rewarding on a personal level. Sport significantly strengthens Canada's economy and society in real ways. It develops skills that individuals can use to become more productive at work. It also builds social cohesion and social capital—keys to development and prosperity. In adequate amounts, active sport participation improves health by building personal fitness."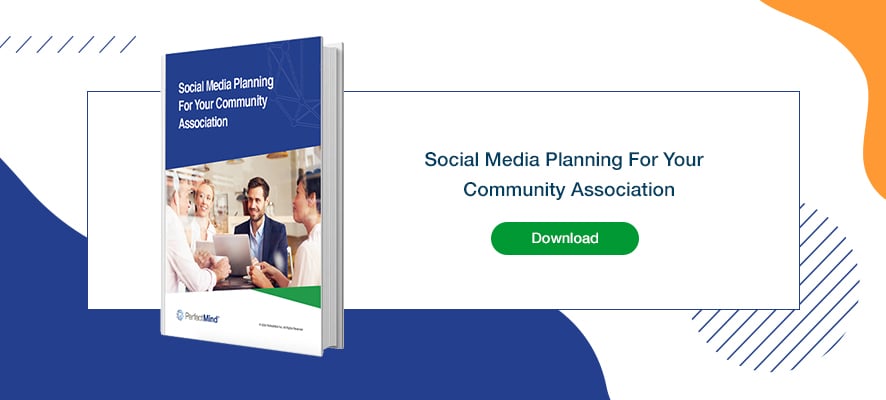 E-BOOK: Social Media Planning For Your Community Association
Career & Volunteer Opportunities
All parts of our community, and by extension our economy, require jobs and people to help out with them. The aforementioned report from KPMG found that community sports employ 57,000 people annually in Australia. Not only does community sport and recreation create paid opportunities—it also creates opportunities for volunteer work.
A report from Parks and Recreation Ontario also found the numbers of volunteers involved with community sport was certainly impressive:
1.17 million Canadians volunteer in organized sport, representing 5% of the Canadian population and 18% of all Canadian volunteers.
380,000 Ontarians volunteer in organized sport, representing 4% of the Ontario population and 16% of all Ontario volunteers.
On average, community sports volunteers are men aged 35-44 years, with a college or university degree. They are also typically married with dependents at home, employed full-time, and have a household income anywhere from $60,000 - $99,000.
Sports volunteers typically contribute 143 hours per year on community sports, and 167 million hours for all volunteers in total.
This same report also stated that sports and recreation organizations make up 21%—or one in five—of all non-profits in Canada. And 71% of those organizations serve the local community they are located in! Needless to say, volunteering is a great opportunity to give back to the community.
Community Pride
We all know there is a tremendous source of pride that comes with sports. Not just in our community, but at a state/provincial level, and at a federal level, as well! We all want to cheer on our teams and feel a rush of emotion with each turn a game can take.
A report from Vital Signs via Community Foundations of Canada and True Sport Foundation researched how community sports contribute to a sense of belonging for community members.
The findings showed that, "It is hard to imagine a thriving community without sport. Its benefits to increase our sense of belonging, inclusion and opportunities to engage in our communities are numerous. For volunteers, athletes, coaches, families and fans, sport can be a place of strong connection and acceptance."
However, it did not several opportunities to fix barriers preventing some in the community from participating in sports, including financial, social, and emotional barriers:
Canadian families spend anywhere from $900 to $1400 per year on sports for each child.
73% of those surveyed said that sports have become too competitive and less fun for children.
The report recommended initiatives to address negative attitudes against marginalized communities, and initiatives to target and activity stop bullying.
Overcoming Obstacles
Finally, participating in sports is a good way for children to learn how to problem-solve and overcome adversity or obstacles. The learned ability to take on problems and work through them is a valuable skill they will carry with them into adulthood.
Children can only work through so many problems, and helping teach them how to handle situations they can't control is a good skill. But it is crucial that the directors and coordinators of these programs understand and promote their team to address problems children can't fix on their own. There are very real social barriers that keep some children from being able to participate in community sports—such as cost, bullying, and more—and it is very important for directors and coordinators to work through these issues if they become aware of them.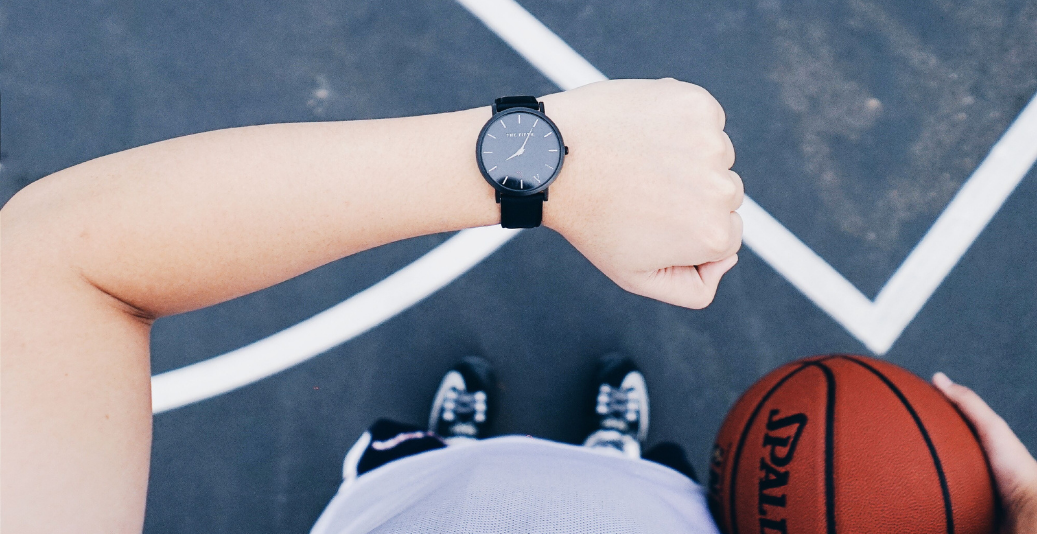 Improve Engagement in Community Sport with Xplor Recreation
Registration, booking, and scheduling software sports facilities know and trust. Xplor Recreation is your go-to platform for sport facility management. From small fields to large arenas and everything in between, our cloud-based fitness and gym software management helps you take your business from good to great.
Connecting with your members while overseeing gym management has never been easier. Book a demo now and see for yourself!