Feature Focus: Painlessly Print Documents
Can you even count the number of forms, receipts and documents your organization prints in a day? Isn't it frustrating to have to select the same printer you usually use each time you want to print a specific document? Freshly off our most recent release, Xplor Recreation now allows you to set a default printer for each type of document to print at a specific printer each time.
Who would use this feature?
Your front desk staff (or anyone who frequently prints documents at your organization) will give this new feature a thumbs-up. It's one that cashiers, receptionists, program coordinators and customer service reps can all appreciate.
How does this feature benefit my staff?
Your staff are printing all types of documents, on a variety of printers. They could be printing ID cards, receipts, tickets, agreements, waivers and more, with each type of document needing a specific type of printer.
If your main service desk has two printers, you can set all standard documents to print on the default printer, while all receipts only print on the thermal printer. The added convenience saves your staff time and needless clicking, improving the overall experience of using Xplor Recreation.
Great! Show me how to do this!
Ensure that you have the Xplor Recreation printer interface installed*
Under Contacts, select Manage Documents from the drop-down menu
Click Configure Default Printers on the side bar
If you don't have a printer already added, click Add a Default Printer
Select the document types and details, and confirm
*In order for Xplor Recreation to be able to map documents and receipts to local and network printers, the Xplor Recreation printer interface must be installed. If that service is not detected, when an admin clicks Configure Default Printers, a message will ask them to install it.
Ready to say goodbye to your printing headaches? View this help file or watch the step-by-step video guide on adding a default printer.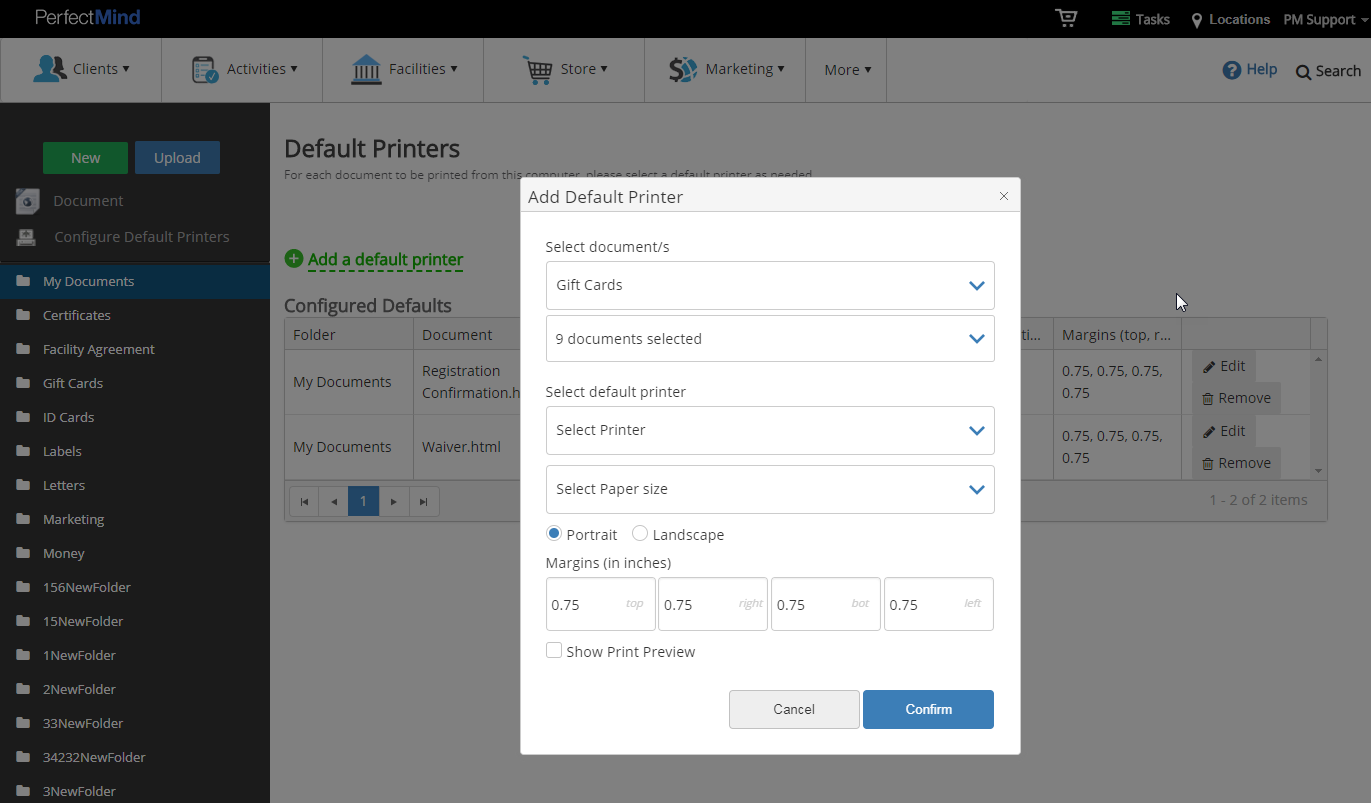 Would you like to learn more about how the Xplor Recreation platform can save you time? Schedule a demo to learn more about our powerful membership management and facility booking software.