Forging Links at WRPA 2018
With an emphasis on connecting people, cultivating ideas, and building excitement, the Washington Recreation and Park Association (WRPA) drew over 400 parks and recreation professionals to the Seattle-Tacoma area for this year's "Forging Links" conference.
With the addition of new speed sessions alongside full-length education sessions, the 3-day event offered professional development across 9 streams, which included Aquatics, Programming, Leadership, Revenue/Customer Service, Parks, Planning & Design, and more. Not only were delegates keen to expand their network and stay up-to-date on emerging trends and best practices, many were also eager to join WRPA's Pre-Conference Golf Tournament once again to outperform their team's 2017 scores.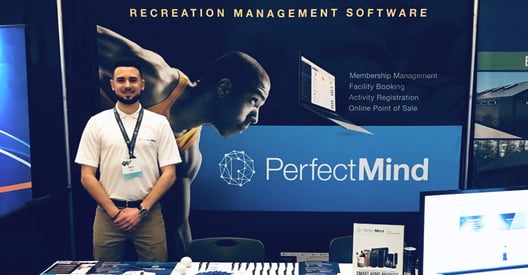 Making his first appearance with the Xplor Recreation Enterprise Team, Gavin Johnston arrived at the tradeshow with his industry expertise and passion for knowledge exchange, as well as an open mind to discuss thought-provoking challenges and innovative solutions in parks and recreation.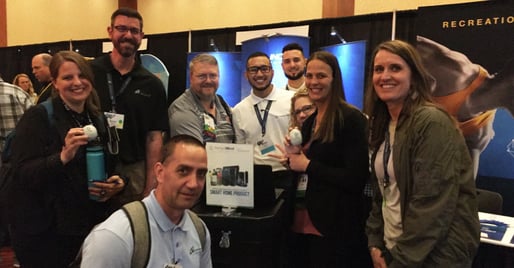 Squeezing in for a fun snapshot, Gavin, Matt, and team members from the City of Tukwila wore their biggest smiles. In addition to connecting with many new professionals at the conference, our Xplor Recreation Account Executives cherished the opportunity to catch up with some of our valued clients in Washington.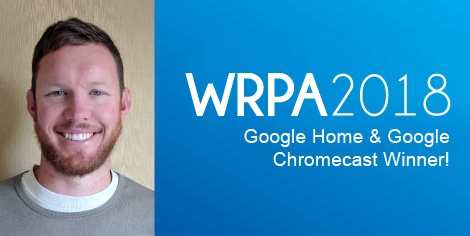 Congratulations to Lander Grow, Recreation Coordinator at the City of Sunnyside, who is the lucky winner of our Google Home and Google Chromecast draw prize! And thank you to the brilliant speakers, attendees, exhibitors, and conference organizers, who truly created an atmosphere for sharing industry insights, forging links, and making meaningful connections.
Did you miss us at the event but want to learn more about Xplor Recreation? See why cities across North America are moving to our cutting-edge parks and recreation management software to help connect and grow their communities.
What's the next parks and recreation conference you want to attend? Let us know on Facebook and follow us on Twitter and Google+, to stay up to date with all of your Xplor Recreation news.