Introducing Kiosk: Providing More Self Serve Options in Parks and Recreation
Parks and recreation is all about people.
…And from interacting with people of all generations we're sure you see what do (and what many industries are seeing) as technology disrupts traditional models of customers service.
That is that different demographics respond to self serve options very differently. Where Baby Boomers or The Silent Generation might be more reticent to use self serve options, Millennials and Gen Z almost demand them.
A big part of staying connected with your community as your demographics change, is making sure you're engaging with them in ways they want and expect.
As part of Xplor Recreation's ongoing focus on self serve options, we're introducing Kiosk as a new option.
Introducing Kiosk
Xplor Recreation's Kiosk offering brings together hardware and software so that your clients can engage with you how they'd like. Our goal is for your customers to be able check-in, book classes, and pay for bookings right from a kiosk if they'd like to.
That means that instead of heading to your front desk, they can take care of their needs quickly and easily. It also means that your front desk staff can spend more time with those customers who need it, or just prefer engaging in person.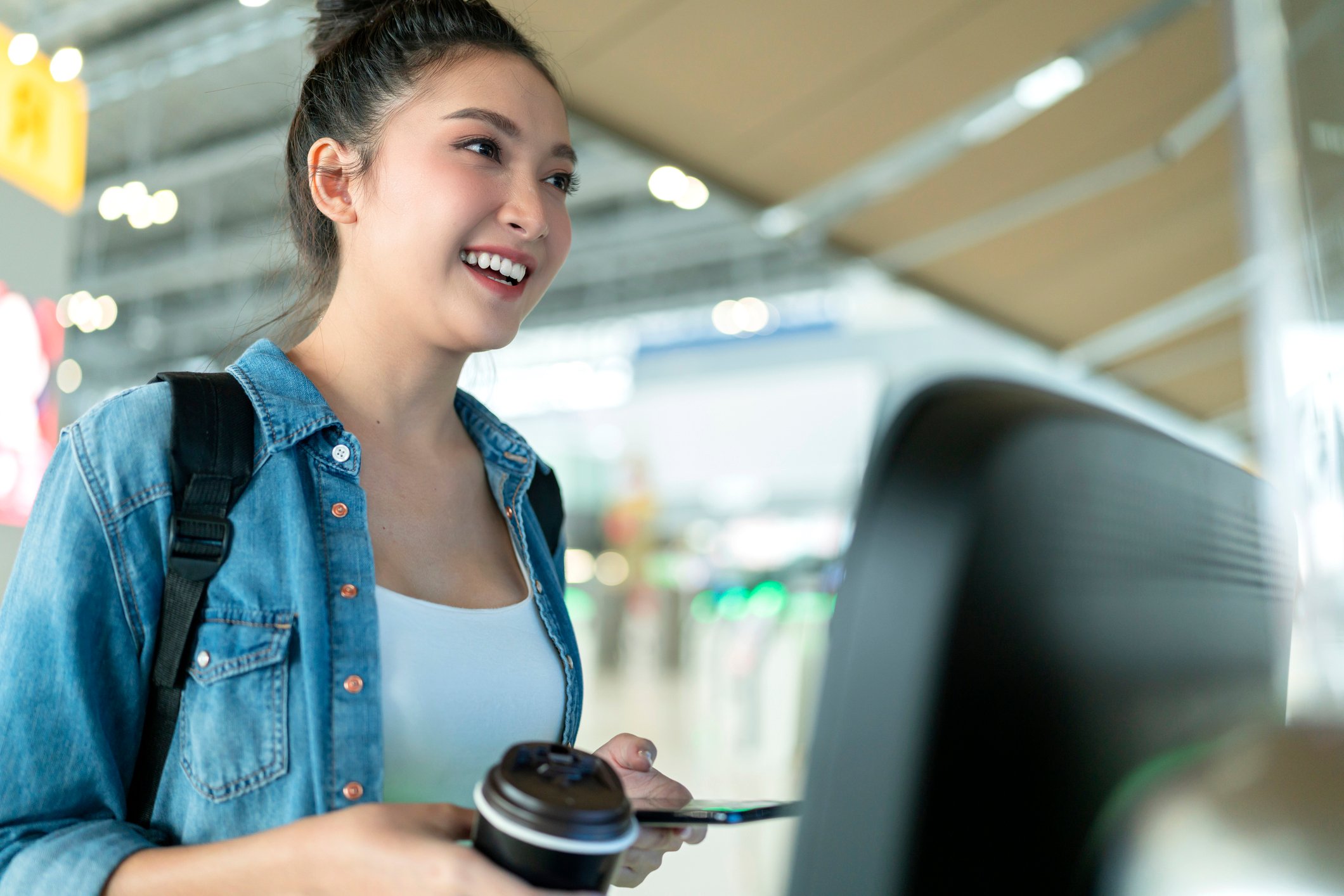 Checking In
When a customer arrives at one of your facilities, those who prefer can head straight to a kiosk. There, they'll be able to log in — either by scanning their membership card, or with an email and password — and check into any classes they have scheduled. They can also print a receipt as proof of purchase.
Easy, fast, and efficient, your clients who want to can now get straight to their booked classes without the need to check in with your staff.
Check-in capability for known customers is arriving on Xplor Recreation this summer.
Booking Classes
Often a customer arrives at one of your facilities without having already booked a class.
…They may not even have a regular membership or account with you yet.
Once they arrive, they can now head straight to a kiosk to review what classes and activities are available to them, and book right from the kiosk — including paying quickly and easily by credit card.
You'll even have the option allow anonymous guest check in for those who don't have an account with you yet.
Booking and payment capabilities, and anonymous guest check-in are arriving on Xplor Recreation in 2024.

Providing More Self Serve Options
Sometimes there's a misconception that technology is a one-size-fits-all solution and here at Xplor Recreation we don't see it that way.
Demand for self serve options (whether that's mobile, desktop, or in-center via kiosks) continues to grow amongst younger people, particularly.
Providing more self-serve options has multiple benefits because it matches the expectations of more tech-savvy clients, while giving staff more time to spend with clients who prefer a more personal touch.
Learn more about how Xplor Recreation can help you serve your community with amazing self serve options by booking your demo today: