What You Love About Working in Parks and Recreation
It's that time of year again, and we couldn't be more excited to celebrate the amazing work you do in your communities every single day.
Happy Parks and Recreation Month!
In the spirit of celebration, we reached out to inquire about what you cherish in your roles within parks and recreation. True to form, your responses were both considerate and profound, exceeding our expectations.
So, what do you love about working parks and recreation?
Impact in Your Communities
The most frequent response we received emphasized the significant influence you have in your local communities.
Sheri Mitchell from the City of Lacombe in Alberta captured a lot of the sentiment we heard with: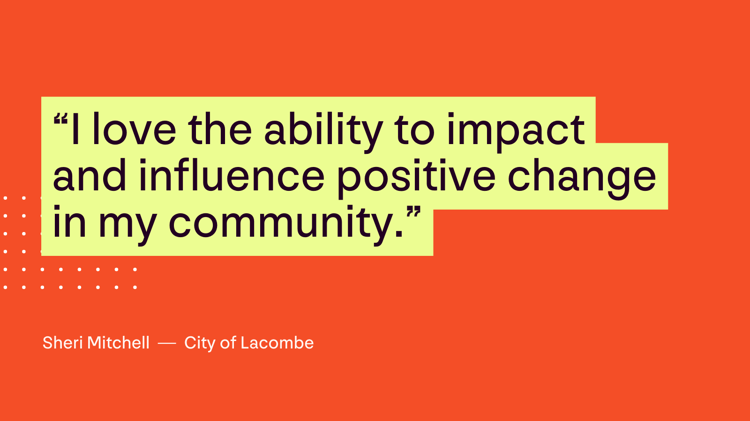 As expected from such community-minded folks, y'all love to see the positive impact you have on your communities. "The direct and positive impact we have on residents' health and well-being", "the ability to impact the community I serve and make a difference in their lives", and "being a part of something that changes lives, to encourage, support and welcome others in becoming a part of our community."
Nicole Walchuk, from the City of Moose Jaw in Saskatchewan had this to say:
"I love bringing people together! Our customers and clients are so passionate about their activity, sport, non-profit organization, etc. I share the common goal with them of enhancing the quality of life in our city where we live, work and play. I love seeing firsthand new sports teams and clubs forming, recreation facilities being added/upgraded, and people being active in our community. The benefits of recreation are endless, and I enjoy being a part of the industry!"
Family was a big focus in the responses. "Being able to help families find activities for their whole family", "a variety of programs for people, all ages and stages of life", and "bringing people and families together in a fun environment."
Getting outside and encouraging folks to be active was also a focus. "Bringing folks outdoors to enjoy nature and creating positive experiences for them", "providing play to the residents of our town", and "That we can help people feel good and stay healthy".
W. Lee Jones, Jr. from Mecklenburg County in North Carolina highlighted the ability to change your communities for the better: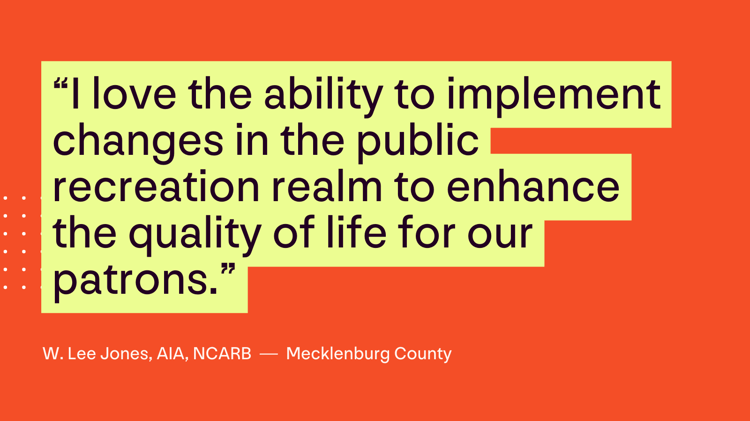 Connecting With People
Your significant impact on your communities is closely tied to your passion for interacting with various people, be it your customers or the exceptional colleagues you collaborate with in parks and recreation daily.
The most succinct version of this came from Noel who said:
"I love interacting with people of diverse backgrounds and cultures."
Other similar responses emphasized the joy of "meeting people" and the fulfillment of "serving our community" that comes from welcoming visitors to your facilities daily. Respondents also appreciated the "positive environment where attendance is a choice, not an obligation," underscoring the wonderful interactions they have with their co-workers.
Variety
Parks and recreation work may require you to wear many hats, but the positive is the diverse nature of the work. This diversity was often singled out by individuals as a beloved element of their roles.
"Each day is different" was a common refrain in the responses as well as "the variety of work". Y'all step up to the plate every day to serve your community and we heard again and again that how different each day is brings you a lot of satisfaction.
Don Clements of Chehalem Parks and Recreation District in Oregon captured the heart of it with: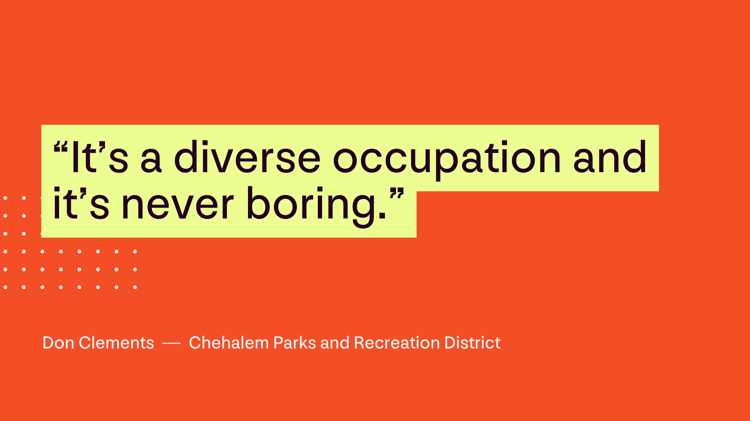 Thank You
Thanks to you for everything you do. Your work truly brings your communities to life and we're proud to support you in doing that.
If you want to learn more about how Xplor Recreation can help better engage your clients and make life easier for your team, chat with someone on our team today!