Client of the Month: Master Tommy Chang, Black Belt World
After emigrating to Canada from South Korea in 1974, Master Tommy Chang has explored many different career paths due to his expertise in Taekwondo. With careers ranging from stunts expert, to the Vice President of Taekwondo Canada and even film and television producer, Master Chang has worked to inspire and train many individuals from similar backgrounds, including Marvel's own Simu Liu.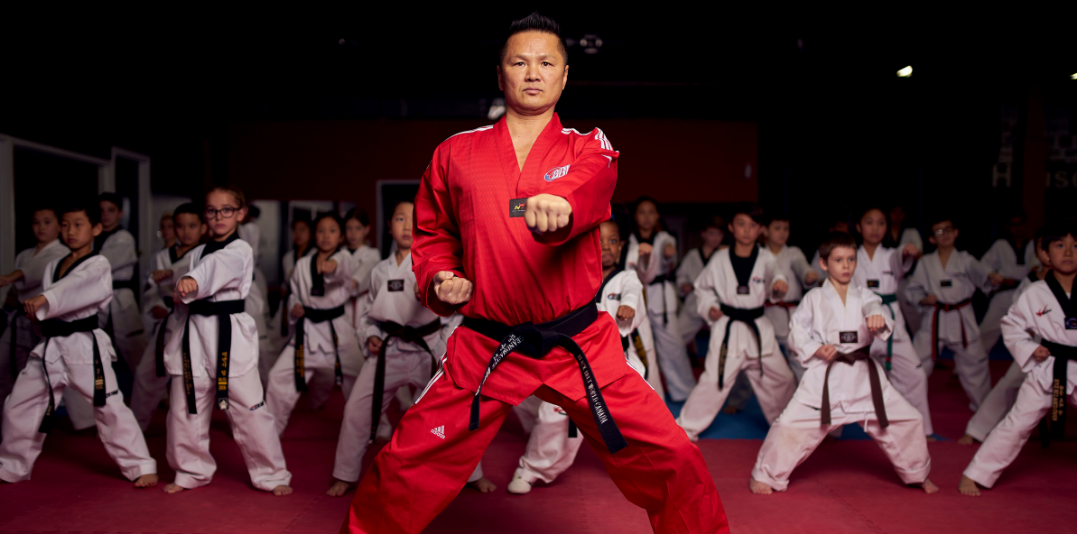 Master Chang: The Early Years
Growing up in Canada in the 1970s, Master Chang and his siblings faced a lot of racist vitriol and discrimination from their schoolmates. This led to their parents enrolling all of them into a local Taekwondo school, to build upon their skills already learned in South Korea and become well-versed in self-defence.
Due to the nature of Master Chang's parents' work, the family often relocated which meant new schools and new bullies.
"Every time we went to a new school, back in the 70s, once again we would be met with an enormous amount of racism. And so, it got to a point where we knew that every time, we went to a new school we would get into an altercation. And we got to a point where every time we went to a new school, I would know exactly what to do. I would defend ourselves by taking on the biggest bully, that way our family would be left alone so to speak."
Opening Taekwondo Schools and Creating Community
In the 1990s, Master Chang decided to open a Taekwondo school in Ontario, which would become of the larger schools in the province with up to 15 locations in Ontario alone, prior to the pandemic. When opening his school, Master Chang's first thought was the effect it would have on the community.
"All my life when I opened up my school it was to help the community, help the kids become future leaders, future role models. To become the future positive citizens. And for adults, of course for them to have a healthy lifestyle."
In addition to running these schools, Master Chang also became the Vice President of Taekwondo Canada, which made him in charge of both the Canadian National Team, as well as giving back to the greater Korean community through his time as the secretary general for the Federation of Korean Association of Canada.
"The high-performance program or overseeing it there is a lot of components a lot of the people don't know. I like to think that I did my part."
It's safe to say that Master Chang has stayed extremely busy over the years, especially when considering he was also working in the entertainment industry while opening and running his schools.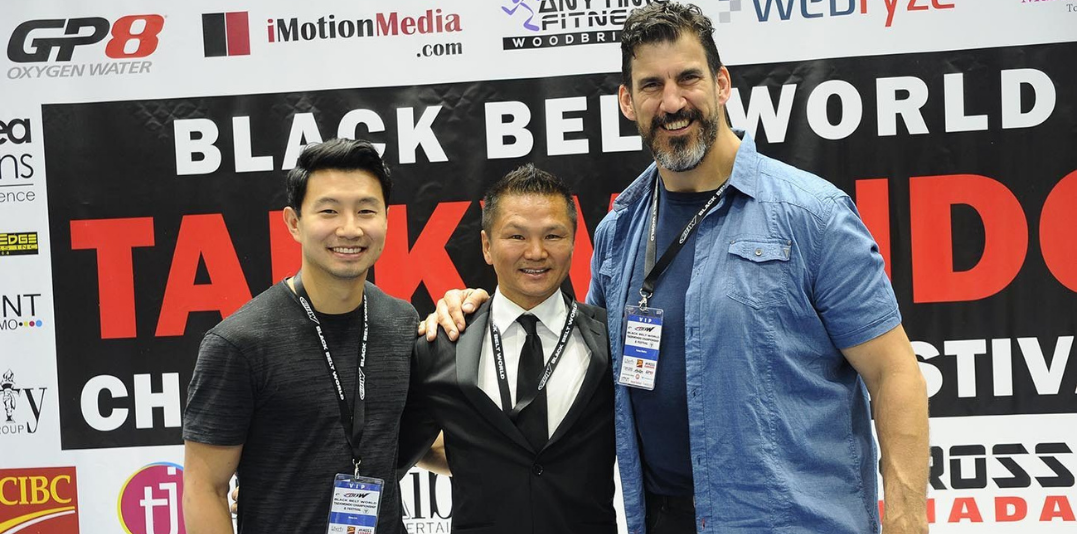 Journey From Canada to Hollywood
Master Chang's foray into Hollywood began in 1984 when a friend, who was a stunt coordinator, asked if he would be interested in getting involved in the television and film industry. From there he relocated to New York for a short while, before eventually returning to Canada to work on "Kung Fu: The Legend Continues" which aired from 1993-1997.
His time in the entertainment industry has evolved over the years, mainly due to being a minority in Hollywood, which made it sometimes hard to work in the industry.
"There was not enough work. Because the majority of the work that was out there, which would be titled non-de script, would typically mean white female or white male. Very rarely would there be Indians or Asians. Unless they called for a Chinese laundry store."
Thankfully, change has started to come down the Hollywood pipeline, with the releases of blockbusters with majority Asian casts, like "Crazy Rich Asians" and Marvel's latest release of "Shang-Chi and the Legend of the Ten Rings" starring Canada's own Simu Liu, who was also trained by Master Chang.
Chang has not been oblivious to this major shift and cites it as one of the reasons he became a producer and has been pursuing other avenues of the entertainment industry, including coming up with concepts for new films, some of which are currently in development.
"I knew the world would be eventually ready, but I didn't think that I'll see it, honestly in my lifetime. And it's really good to see worldwide audiences' acceptance."
Becoming a Triple Threat: Stuntman, Actor, and Producer
During the 1990s Master Chang trained many stunt performers of Asian descent in the art of showman television, so when Simu Liu approached him a few years ago about becoming a part of his stunt team Master Chang happily took him on.
"He was very well mannered; he was very talented. He didn't have any real formal martial arts training, but I think he did have some form of training. He was very acrobatic, or he had some gymnastics, mixed martial arts and so on."
After mentoring Liu for some time, Master Chang was hired as the supervising stunt coordinator for the National Screen Institute, where he had to develop action sequences based on scripts. In need of a stunt person with some acting prowess for a project, he asked Liu to participate. From there, Liu's career really took off.
"I didn't think he knew that he would be as big as he is now, which is a worldwide superstar. He wanted a Marvel character, now leading into becoming one of the Avengers. The Asian representative of superstars. I foresee him to become as big as Jackie Chan and/or Bruce Lee."
Although Master Chang is now in his fifties and doesn't quite see himself on the level of Simu Liu's success, he is not slowing down by any means, in addition to his producing, he has also started auditioning for acting roles in various shows and feature films. He likes to think that our journey through life is ongoing until the day we die and that dreams are achievable no matter your age.
"I am glad to say that I've helped so many people in their life become who they are today. And in my life, my journey has, even though I'm in my 50s now, my journey has restarted. And my dream, even at my age, is not finished. Until literally we are finished with our life, I think everybody can do anything as long as they seek their mind and they set their mind to achieve it."
Learn more about Black Belt World.