25 Summer Camp Activities for Kids
For many children, summer camp is where lifelong memories and friendships are made. It's where kids get to explore, play, and learn all about the world around them in the company of great companions. It's also a fantastic option for keeping children engaged if their parents have to work while their children are on break and don't have any other means of childcare.
Summer Camp Activities for Kids
Summer is over for this year, but there's no such thing as beginning your planning for next year too early.
Here is our list of summer camp activities for kids that they're guaranteed to enjoy!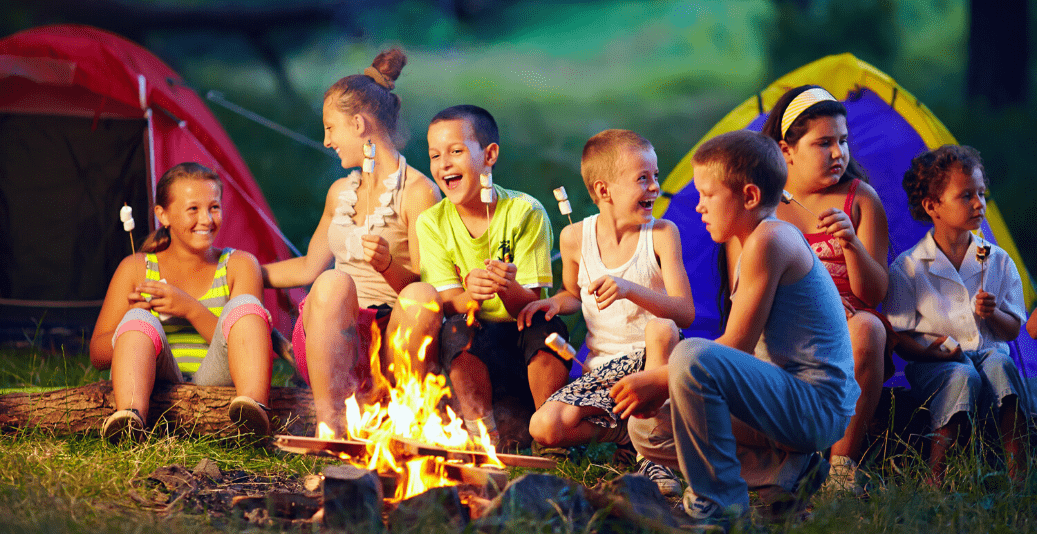 Explore the Great Outdoors
Summer is, of course, the best month to get outside and enjoy everything nature has to offer. The long hours of sunshine and substantial lack of wet, cold weather make it ideal for introducing kids to the outdoors in a less intimidating way. Here are some activities to consider for your outdoor summer camp.
1. Go for a Hike
The simplest way to get outside and make an activity out of it is to go for a group hike. The ideal hike for your campers will depend on several things, including how long the hike is, the elevation gain, and how difficult the terrain is to navigate. After all, you want to make sure everyone is safe while they have fun hiking. Resources such as AllTrails will help you find kid-friendly hikes near you camp!
2. Scavenger Hunt
A good old-fashioned scavenger hunt is a camp classic, and always proves to be a fun time for kids! Scavenger hunts aren't just a lot of fun, they also help your campers build their problem solving skills.
Make a list of all the items for your campers to retrieve, ranging from extremely common to possibly rare to find; just make sure it includes items they can find within the campground.
3. Picnic in the Park
Who doesn't love a picnic? There are several ways you can go with a camp picnic. Ask day campers to bring their lunch with them to enjoy out in the park. Or, if your campers are a bit older, ask them to come prepared with a meal to share for a potluck.
If your meals are going to be shared, be sure to know if there are any allergies or dietary restrictions for other campers to be aware of before you share each others food.
4. Outdoor Twister
Using non-toxic, washable spray paint, paint 4 x 4 coloured dots (red, green, blue and yellow) on a patch of grass. Make sure they're the right size for your campers to reach them while playing! Next, just use the game board to spin on a colour and body part to play! Here's a full guide to creating your own outdoor Twiser game!
5. Stargazing
What better way to cap off a day of outdoor fun and exploration than relaxing and stargazing? This is a quite accessible activity that campers of all ages and abilities can enjoy, which also provides an educational opportunity for kids as well. See which constellations and star patterns you can see at night from your camp, and explain to campers how with the seasons, the stars move in the sky.
If your campers stay coincides with a meteor shower, even better! Here is a guide to stargazing while camping to get the best views and make the most of clear, summer nights.
While you're here, grab your free copy of The All-Inclusive Guide to Running a Summer Camp and get started with actionable strategies for your recreation center's summer season.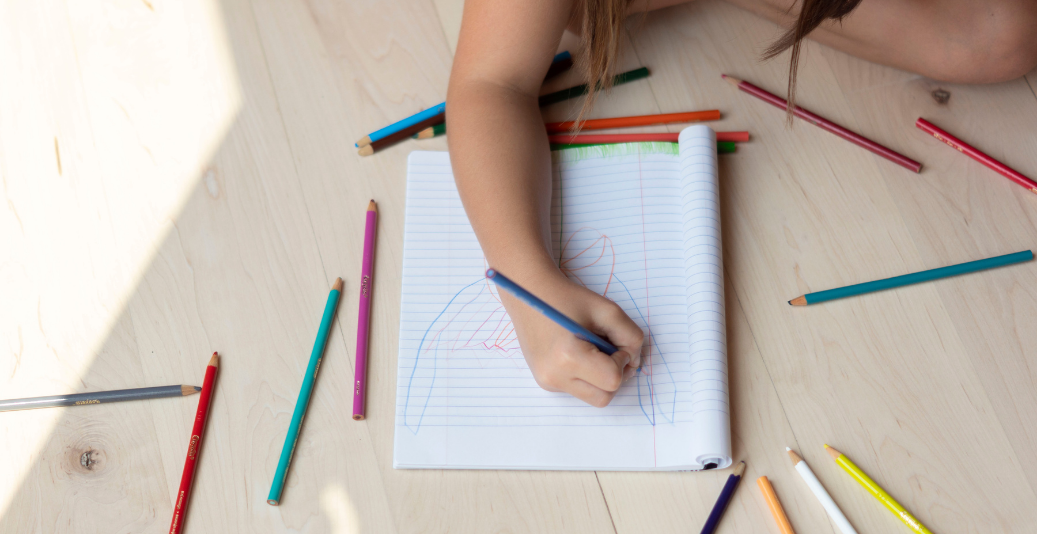 Get Creative
Help your campers tap into their creative potential, and allow it to blossom with creative camp activities. Campers don't have to be skilled artists to have fun with creative activities. Plus, they will have something to take home at the end of camp to remember their experiences by.
6. Journaling and Scrapbooking
Journaling and scrapbooking are wonderful opportunities to get introspective and create colourful collages of camp memories. Journaling is a great exercise for campers of all ages—given that they are used to reading and writing—and allows them quiet time to reflect on their time at camp. Your more introverted campers may need this greatly, but don't know how to articulate it. Give your campers a series of prompts to write about.
Scrapbooking is a wonderful way to capture precious memories from camp, and there are several ways to make the scrapbook more personalized to each camper. Use an instant camera to take each campers photo, and give them the print-out to use in their scrapbook. As well, scrapbooking is a great opportunity to reuse old magazines and prints, saving them from ending up in a landfill.
7. Tie-dying
Tie-dying is a classic DIY that kids love. There is no shortage of ways to make tie-dye clothing personalized for each camper, as they get to choose the colours they want and the design they want their beautiful tie-dye to be in. Plus, you don't have to just tie-dye clothing. You can also tie-dye pillow cases, blankets, drawstring bags—truly anything made of cloth!
There are plenty of dyes available on the market, but if you are feeling adventurous, you can create natural fabric dyes. This guide to tie-dying with campers will help get you started on what you need to help your campers create tie-dye memories at camp.
8. Make Your Own Play Dough
While this activity may be better suited to younger campers, homemade play dough is a classic recipe for parents and childcare workers alike. It doesn't just give campers a fun toy to play with, it also gives them a toy to play with that you can rest assured is not toxic. Plus, homemade play dough is cheaper than their store-bought alternatives.
This DIY play dough recipe gives you a simple, straight-forward list of ingredients, storage instructions, and how to get the exact colour you want.
9. Finger Painting Fun
Kids—especially toddlers—love to finger paint. After all, our fingers work perfectly great as paint brushes! As well, tons of fruits and vegetables work well as stamps in finger painting, too. This activity is a classic past time to teach children about shapes.
If you're concerned about campers making a mess out of finger painting, there are mess-free solutions to finger painting that will help prevent big paint messes on their hands and on the tables.
10. Collage
Finally, have your campers contribute to one giant collage with their favourite memories from camp. Encourage all campers to put their favourite piece onto a piece of poster board, and share it for everyone to see at the end of camp.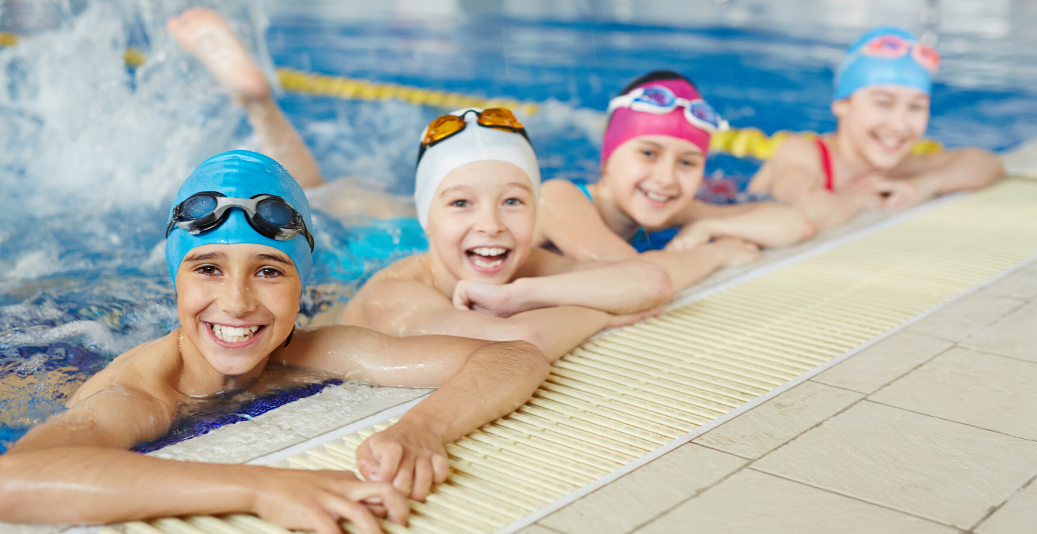 Make a Splash with Water Activities
When it gets hot outside, get into the water! Summer camp is the perfect occasion to enjoy pools, lakes, streams, the beach, and every other body of water in between. Getting outside and into the water is not just an opportunity to cool off in the summer heat, it also presents opportunities to encourage children to take interest in sustainability and preserving natural habitats.
11. Water Game Olympics
You don't have to host actual olympic sports to make this fun for everyone! Simply set up a bracket tournament style competition using fun water games, and the winner(s) get(s) a prize! Classics include water balloon games, battleships and submarines, and other water-friendly games.
Contests in an encouraging, low-stakes environment encourage friendly competition among children, and teach them how to handle losses while they are in a safe, positive situation with their peers and camp counsellors.
12. Water Balloon Dodgeball
Speaking of water balloons, how about combining it with dodgeball? If your camp doesn't have access to a body of water, that doesn't mean you can't have fun with water. Water balloons are a kid-friendly favourite for summer, and always a blast.
Set campers up into teams, and award prizes for the teams who land their balloons on the highest number of opponents. This guide is the ultimate resource to hosting the best water balloon fight ever—certainly one that your campers will remember!
13. Kayaking
If you have older kids in your camp, kayaking is a great summertime activity! Not only is it a fun way to get out on the water, it gives campers a new perspective on aquatic life and natural habitats right in their own backyard. It's not uncommon for kayakers to come into contact with whales, seals, otters, and other animals out on the water. But if your camp does come close to wildlife, it is absolutely critical that they do so in a safe way and give animals their distance.
Ensure that everyone has lifejackets, and knows the protocol if their kayak tips over. Even though kayaking is a fairly safe sport, it is important to be prepared in case things go sideways.
14. Water Balloon Tennis
Another take on water balloon sports for summer camp features water balloons—plus tennis! This fun sport offers a new way for kids to stay cool while playing distances sports like tennis. This option may be quite favourable if you want to encourage distance at your camp—which the COVID-19 pandemic of 2020 has encouraged greatly.
If you have kids in your camp who are afraid of being hit by a water balloon, this may be a good option to help them feel in control.
15. Mega Slip-N-Slide
Finally, this may arguably be the best way to cool off at summer camp—other than jumping into a lake or pool. Kids love slip and slides, so what better way to have a blast this summer than to slide down a giant one? Luckily, it's not too difficult to create a DIY slip and slide of your own.
While you're here, grab your free copy of The All-Inclusive Guide to Running a Summer Camp and get started with actionable strategies for your recreation center's summer season.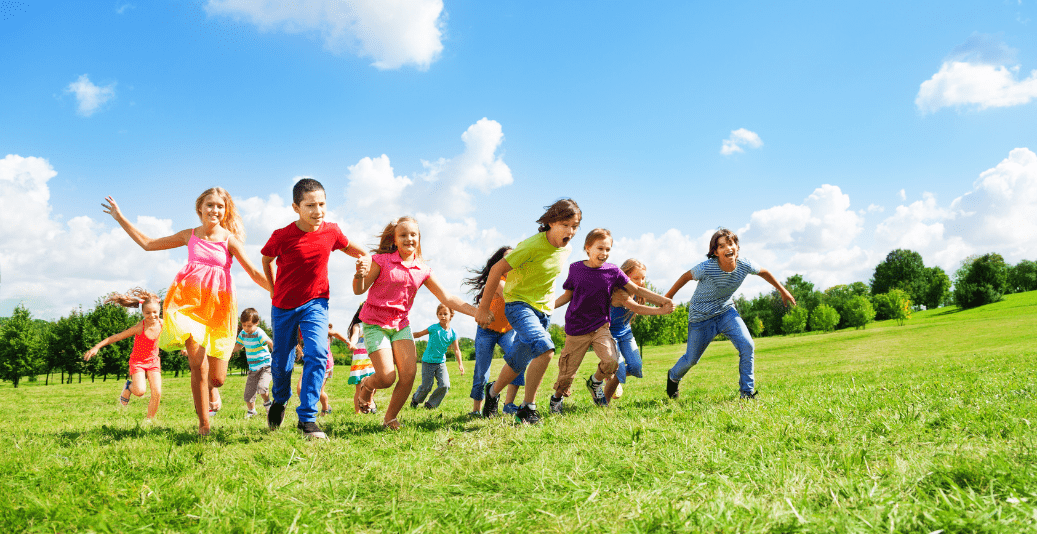 Fun and Games
Camp is, after all, supposed to be a fun-filled time for your campers. While there are plenty of fun, educational activities for them to take part in—which should definitely be part of their curriculum—simple games that leave your campers awe-inspired and giggling always stand out for them.
16. Talent Show
Encourage campers to showcase their natural talents with a talent show! Everyone has talents, and helping them showcase them will boost their confidence big time. To encourage participation, you can give out small prizes to campers who compete.
17. Old-Fashioned Charades
Charades is a classic party game, and can be a truly fun, silly time for campers to take part in. Plus, it encourages problem-solving. This resource from the National Parks Service provides a detailed how-to on playing charades at camp, and what each hand motion means.
18. Puzzle
Puzzles can range from simple to extremely difficult, and the level that you want to introduce to your camp depends on their age and abilities. But you can always bring puzzles of various sizes, piece numbers, and difficulty to see if campers are up for a greater challenge.
19. Life-Sized Board Games
It turns out that creating life-sized versions of classic board games might not be as hard as you think! Here are some examples of how people translated board games such as Candyland and Monopoly into life-sized versions that literally insert the players into the game.
20. Balloon Volleyball
Instead of using a volleyball itself, introduce young kids to the sport by using a balloon. The balloon floats effortlessly, rather than how a volleyball aggressive plummets to the ground, so it gives players more time to spike it to the next player.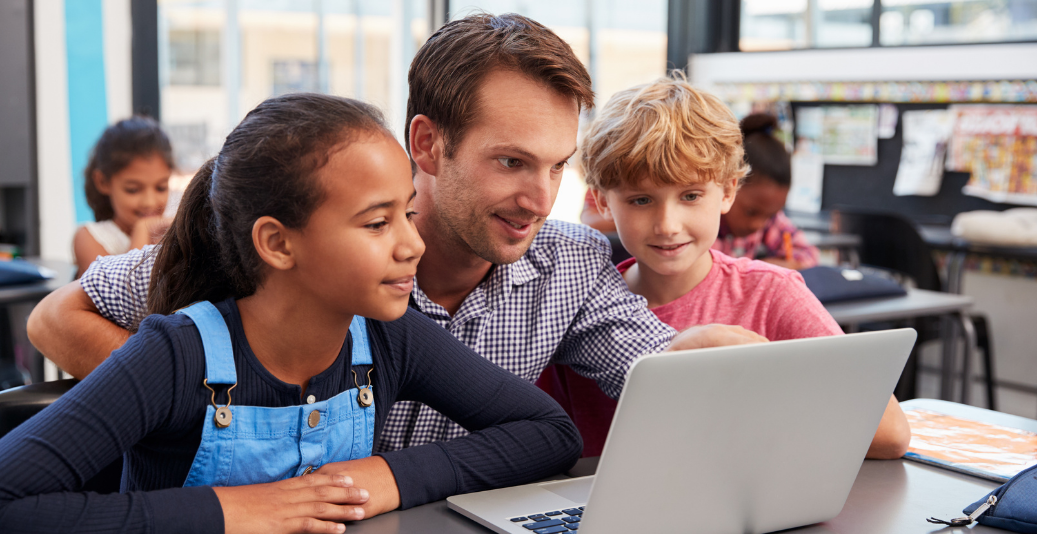 Interesting Indoor Activities
If your camp is inside—such as winter camp, or a tech camp—here are some fun activities that your campers can take part in during breaks or at the end of the day to wind down.
21. DIY Pizzas
DIY pizza parties are always a lot of fun! Beforehand, you can even ask your campers out of the blue what their favourite pizza toppings are, and surprise them with these toppings for them to assemble. Be sure to be conscious of allergies and cross-contamination, so that no one gets sick or has a reaction to an ingredient they shouldn't have.
22. Create an Indoor Tent
Think blanket forts, but advanced! Use chairs, books, and blankets to create an indoor tent for children to enjoy reading, writing, and spending time in.
23. Make a Storytelling Jar
This is a fun way to foster creativity in young children. Put together mason jars with prompts inside to help children start a story to write.
24. Indoor Bowling Tournament
Set up a bracket-style tournament for your campers to join in on an indoor bowling competition! There are indoor bowling kits available for children, and you can even DIY bowling pins out of water bottles.
25. Puppet Theatre
Finally, children love puppet shows, and they can even be a fun DIY project! Use mittens or socks to create the puppets, and an old cardboard box to create the theatre itself.
Don't forget to grab your free copy of The All-Inclusive Guide to Running a Summer Camp and get started with actionable strategies for your recreation center's summer season.
At Xplor Recreation, we provide software to automate all your daily tasks, so you can spend more time on creating memorable camp experiences. Learn more about Xplor Recreation's comprehensive all-in-one solution for summer camps now »