Ensure your Multi Purpose Facility Succeeds
Recreation facilities serve many purposes within the communities they serve, including promoting health in the community. They provide a safe, positive space for your community to get active and meet others. For any multi-purpose facility, they are full of many other uses that go over and above the projects traditionally provided.
Cities building a new multi-purpose facility are looking at how to maximize the usage of space, while providing community members with the most opportunities for improving well-being. To do this effectively, recreation facilities have to plan for the future, to think about all the ways the space can and will be used. Here we take a look at how multi-purpose recreation facilities succeed, and share a closer look at the Richmond Oval as an example of a facility that does this at a world-class level.
Managing Overhead
Overhead is a necessity of running any kind of business or organization. With rental prices increasing consistently across North America, businesses are looking for ways they can compensate for the increase in their expense column. Running a large recreation facility will come with many costs, but intelligent design can help reduce a lot of these. Eco-friendly designs will help insulate your facility; reducing energy costs, especially for facilities in less temperate climates.
Projects such as designing a multi-purpose facility with adaptable rooms can help bring in additional revenue and maximize the potential revenue per square foot. For example, the Verne Cox Multipurpose Recreation Center is 15,000-square-feet and contains many different fields, recreation areas, and rooms that allow it to provide more than the traditional programs and activities found at most recreation facilities. Because of its size and its high-quality buildout, the Verne Cox Center plays host to international competitions and tournaments, such as the International Shootout Wheelchair Basketball Tournament and many Special Olympics events. They focus on accommodating a broad spectrum of physical abilities and welcome everyone to register and participate in their programs.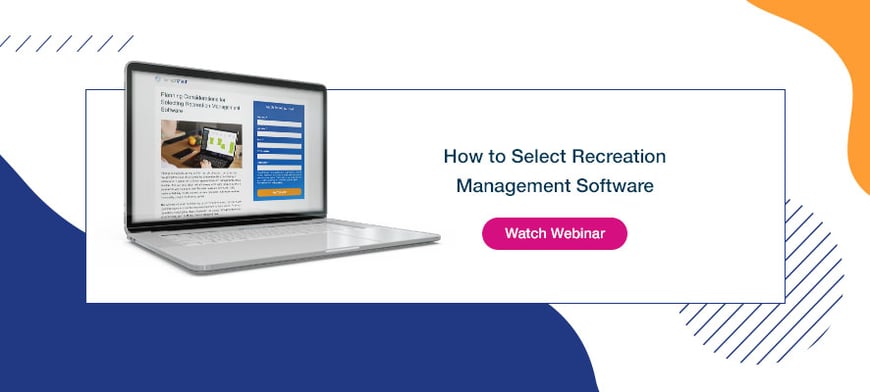 WEBINAR: How to Select Recreation Management Software
Maximizing Well-Being and Learning Opportunities
By designing a multi-purpose facility or building, you'll be able to provide a full range of programming at your parks and recreation facilities. Some innovative recreation facilities are built for international competitions, meaning people who aren't elite athletes can experience what it's like to train or play in a world-class sporting venue. By providing a wide range of programming, you can make well-being opportunities more attractive for people.
It's always important to remember that your recreation facility represents the city that it serves. Educating your communities on the city's rich history is one of the many ways you can provide education. Museums and art galleries can also be a good idea, especially in a city with a budding or rich art scene. Various workshops and training sessions can be held here and your organization can supplement its overhead with modest rental fees. It's also a good idea to provide these resources for free to people, which can bring them back for other paid memberships. These programs will also provide many volunteer opportunities for your community members.
Case Study: The Richmond Oval
The Vancouver 2010 Winter Olympics spurred the need for a world-class speed skating track. The City of Richmond employed Cannon Design who intelligently designed the award winning Richmond Oval. Their challenge was to build a world-class Olympic venue that focused on serving the community it's located in, once the 2010 Olympics were said and done. Modern speed skating venues are indoors, as outdoor venues deal with weather inconsistencies. One of the most common issues with these venues is their large size and, more often than not, their singular use. Its sustainable design has won numerous awards; the roof captures rainwater and reuses it in the form of toilet water and functional irrigation for nearby trees and landscaping.
The Richmond Oval presently serves as a world-class community center, with two ice hockey rinks, two running tracks, a climbing wall, a rowing tank, and a 200+ piece fitness center, along with many multi-purpose areas used for various court sports such as basketball and volleyball. The facility has been designed so that it can be reconfigured to host sporting events of all sizes. They've also done a great job in preserving the culture and sporting history of the Olympics, by building the most interactive sports attraction in North America: the Richmond Olympic Experience. This unique part of the facility gives guests an in depth of what it feels like to be an Olympic athlete.
For more information on how they made the Richmond Oval a world class Olympic facility, check out our previous blog post where we share how Richmond Oval uses PerfectMind to help run their facility and support their community. Explore our parks and recreation management software.