Yoga Marketing Ideas You Can Try At Your Studio Today
Standing out above the rest in the fitness market can be a challenge. It's no longer enough to open a yoga studio and rely on word-of-mouth to drive new members in the door. Now, as a studio owner, you have to get creative to make an impression.
According to Global Web Index, more than 40% of digital consumers use social networks to research companies they aren't familiar with. Now, businesses need to thrive online to be known in their communities. Luckily, you don't have to be a marketing wizard to get started with a digital marketing plan for your yoga studio. As one of the leading yoga software providers we have a wealth of experience and tips we can share to help you succeed.
Here are some tactics you can try out today to get the ball rolling on your yoga studio's marketing plan.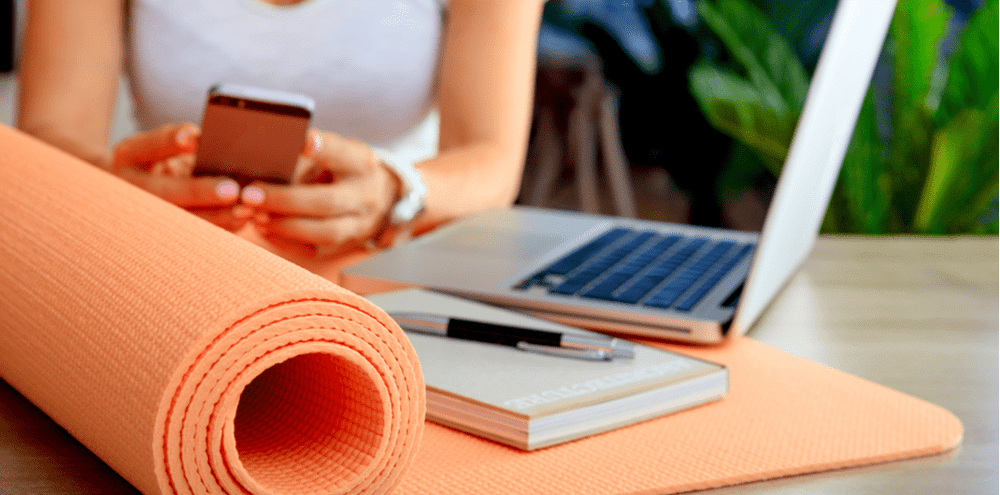 Brand Yourself With A Unique Hashtag
Strong branding helps build a strong marketing plan. Hashtags are one of the best ways to keep track of engagements with your members. Using a hashtag in an offline space often translates to online publicity from your advocates, i.e. the yogis at your studio. For example, if you have marketing collateral with a hashtag on it available for your members, they will recognize your branding and remember you outside of the studio.
TIP: You don't need a graphic designer to create quick, stunning graphics for your digital marketing collateral. Use a design tool such as Canva to establish a brand template and customize your content with graphics. It will elevate your credibility and make your content much more shareable. Plus, it's an intuitive platform that takes no time at all to use.
Maintain An Online Presence
It's not enough to just have a social media presence; your company needs to have a digital address on maps. You may be wondering, is it really worth it to maintain my studio's business listing?
The short answer is yes. The long answer is that your active business listing offers valuable information for your prospects, and they are more likely to trust you over your competitors with inactive listings. On the surface, it might be confusing to know what the purpose of Google My Business is. It has always been a hub for general business information, but in recent years, has elevated to become another opportunity to engage with your prospects.
TIP: Your prospects often find your Google My Business listing before your website, so make sure it leaves a lasting impression. Keep it up to date with listed holiday hours, photos of inside the studio, and encourage members to write reviews of your studio.
With that said, no online business presence is complete without a website. If you don't have one yet, no worries! Xplor Recreation's Digital Marketing team can develop a responsive, modern website designed to capture more leads for your studio. Learn more about our solutions for yoga studios, and how you can generate more leads with our eye-catching landing pages.
Write and Promote Blog Content
Many of us who aren't writers and are intimidated at the idea of creating content from scratch. But regularly updating your website and social media channels with unique, thought-provoking and well-crafted content will help your organic search traffic rankings big time.
Perhaps you're wondering, what do I write about? While you may feel compelled to write about your studio and why it's great, it is best to write about the world of yoga rather than simply promote yourself. After all, while your yoga studio provides valuable services in-person, website visitors are looking for other things of value, such as information or answers to their questions.
TIP: As a yoga teacher, you have valuable information to provide prospects about yoga, don't forget to use that knowledge in your content marketing strategy. A helpful way to get ideas for your content marketing plan is to pay attention to the autocomplete suggestions on Google when you search for 'yoga'.
Use Video To Answer Questions About Yoga
Think back to the last time you went to Google to ask a question about something you needed to learn about. You likely found an article by an authority on the subject, and gained some worthwhile information from it, too. Now, imagine for a moment how many people are searching online, but to get answers to their questions about yoga.
That's why content marketing can be such a powerful strategy for elevating your status as an expert. As more web browsers find value in your content, search engines will learn to rank your content higher, improving the domain authority of your website.
TIP: How do you figure out what people are asking about yoga? There are tools available, such as Answer The Public, which aggregate questions which users have searched about specific topics. Use these suggestions as topic ideas, and film a quick, one-minute video answering the question. From here, you can share it on social media, on YouTube, and on your website.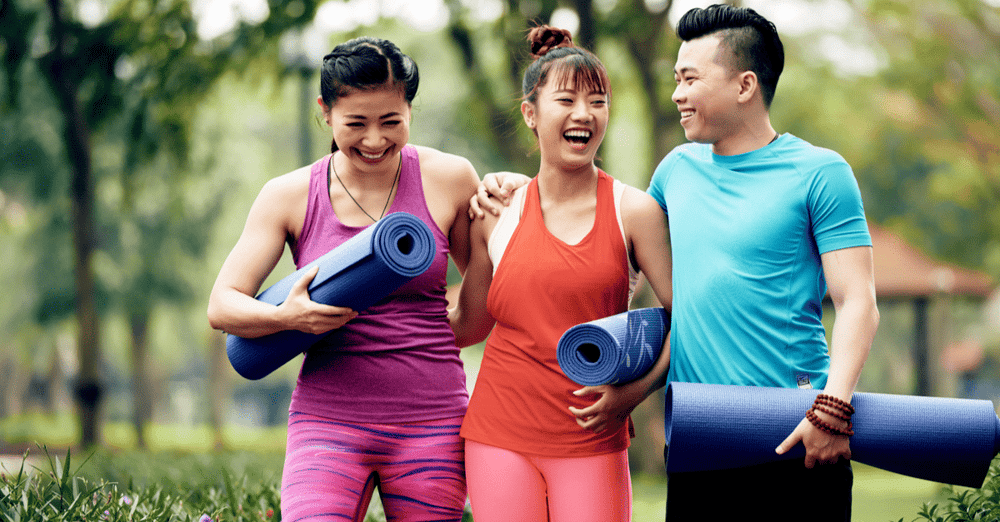 Send Out Exclusive Content With A Newsletter
Newsletters are fantastic for delivering your content directly to your audience. They can be very efficient to prepare, and when done right, garner tons of engagement. But if you've never written a newsletter, where do you get started?
Ask for your studio members to opt into emails, so that you stay on the safe side of anti-spam legislation, and so that you know you are sending messages to people you know are interested. Once you have a database, use a mail platform to start designing your template.
TIP: When it comes to writing subject lines, think to yourself: what would make me want to read this e-mail? Use that to help you fill in the blanks and write a headline that gives subscribers an idea of what they will gain from opening the message, but also leaves enough unanswered to make them wonder.
Remember, your newsletter is only available to its subscribers. While sharing your online content here is a great tactic, it also pays to save some content to distribute only in the newsletter. You want to give your studio's members incentive to sign up, after all.
With Xplor Recreation's built-in email and marketing tools, you can save time on administrative tasks and pay more of your attention to your member's needs. Learn more about how you can send targeted emails, SMS, or voice broadcast messages to specific members.
Host Social Nights/Talks At Your Studio After-Hours
Speaking of exclusive content, who says yoga classes are the only things your members can sign up for at your studio? Hosting studio-only events and social hours is a great way to engage members and boost the overall feeling of community.
Reach out to partners within the yoga community, and invite them to come speak at your studio about a subject that will draw your members in. Perhaps they recently went on a retreat and can divulge in everything they learned. Or, possibly, they have an inspiring story of perseverance that will inspire your studio. Either way, if the subject seems fascinating to you, there is a good chance your members find it valuable, too.
TIP: Leverage user-generated content for your marketing plans by encouraging attendees to share their photos and videos from event on social media.
Explore New Marketing Strategies Today
Suffice it to say, there are boundless strategies you can try out in launching your studio's marketing efforts. Sometimes, it requires thinking outside of the box to stand out against the other studios in your area. These tips will help you get started, and when you're ready to take your yoga studio marketing plan to the next level, read about more yoga studio marketing ideas.
While you're busy implementing new digital marketing strategies, it helps to have studio management software taking care of the rest. Simplify your day-to-day processes and leave the rest to us. To book a demo of Xplor Recreation, contact us today!