How Wearable Technology Is Influencing The World Of Yoga
The fitness industry is mushrooming with new startups and wellness programs through technology trends. With the work-life getting hectic, there are many technological driven solutions that help people maintain their health and fitness.
One such popular technological hack is a wearable app or wearable-device based applications. It allows users to track and monitor fitness levels, sports activities, heart rate, blood pressure, and the calories burned during a workout.
Have a look at some of the stats related to the health and fitness industry. These facts actually prove the retention rate of users in accordance with the tech-savvy world.
Statistics Related to The Fitness Apps
Through the publication, the American College of Sports Medicine stated that the fitness apps for 2019 were up at number 13. Thus, the bricks & mortar fitness centers will find a hard time to compete against in-app fitness.
Due to the wearable and apps market, the number of fitness app users is expected to increase by 353 million in 2022.
The fitness app market is intended to grow by USD 1.68 billion during 2020-2024.
Now, after looking at these growing statistics, we are going to talk about one such ancient health and fitness practice- Yoga. This form has been highly beneficial by wearable devices and other technological updates.
If you are a professional yoga instructor or have a yoga institute and are in search of yoga management software, we have curated the benefits, features, and the role of technology in binding your business with the technological advancements. Let's dive into it without any further due.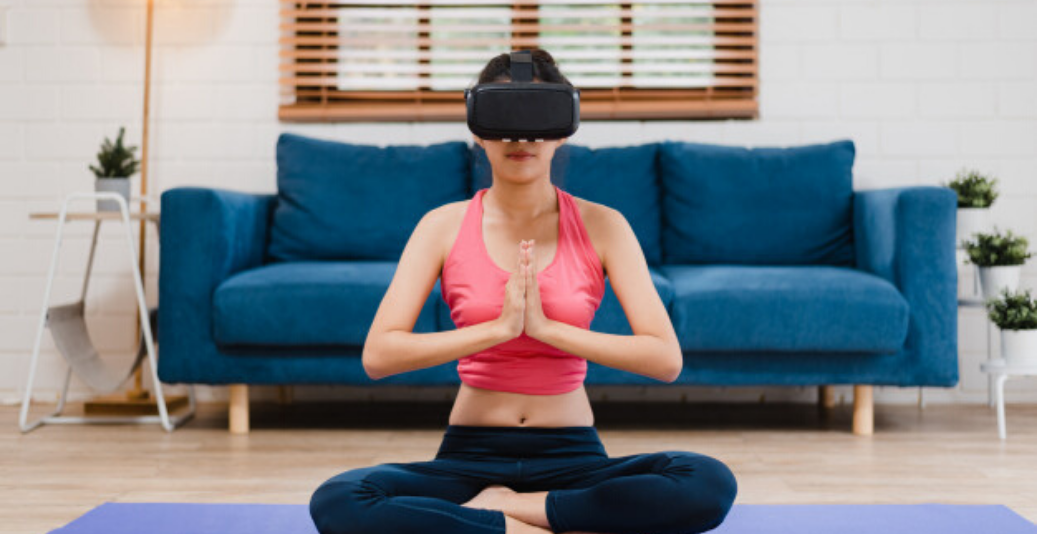 Benefits of Yoga Management Softwares for Wearable Applications
Gone are the days, where you have to manually handle your administrative tasks from billing to attendance tracking, advertising to student communication, you finally have yoga management software for it.
There are many yoga management software designed specifically for student management or employee task management. These help in the seamless functioning of the online and offline classes as well as office desk work. Have a look at some of its benefits.
1) It allows accessing software over a network connection
When you allow access of data through the internet instead of your computer's hard drive it is called cloud- computing, which allows such access to the data over a network connection. If you opt for software management for your yoga classes, you need not be bound to a computer desk to manage your class operations.
For instance, if you have gone on a vacation, you can still access your class operations anytime-anywhere. You can have an accurate attendance of employees, students, professionals through yoga software. Also, you can schedule different routines for specific candidates beforehand.
Meanwhile, your users can easily access your yoga app through any Internet platforms like Android, iOS, Desktop, or any other operating system have personal trainers on-demand. They can obtain information from the web instead of device memory.
2) Eliminating the expense of hiring a permanent employee
When you decide to opt for management software, half of your burden waives off as there is no need for employment. If you still want to hire, go for gig economy trends. You can easily hire contract or freelance employees who can work for you for a fixed time period. This way you will meet your job requirements from time to time with budgeted service.
3) Comprehensive functionalities are managed easily through the software
To catch up with today's world automation of manual tasks is very important.
In your case, it involves handling staff, professionals, programs, sales, stock of healthy items, student's information and also planning in-house fitness events. Traditional methods were tedious tasks, but with software development you can automate certain time-consuming tasks like data entry so that you can manage other areas of your business like advertising, online sales, and much more.
For instance, there are other crucial tasks like:
Subscribing, registering canceling
Class scheduling and course details
Waiting list and payment collection
Customer communication and reminder notification
After going through the benefits of yoga management software, now let's have a look at some of the essential features that you can include in your software development. It will also help you in designing your UI/UX user-friendly to engage more users with smooth functionality.
Features to Include in Your Yoga Management Software Development
Consider the following feature to enhance the functionalities:
Student's check-in/check-out
Let your students use an ID card with individual scanning code for check-in/check-out. You will easily get your attendance record with a specific fitness class. On the other hand, you will be able to prepare for other classes and schedule them accordingly.
Schedule classes and programs
You can work in advance with software development. Through the in-app calendar, you can notify your students with upcoming classes and programs at the yoga studio and start online registration for the same.
Online registration and waiting list
Through online registration and waiting list you can prepare for the master class and other in-house events at the studio. Such lists will help you maintain your customer records with basic information like email ids, phone numbers, name, weight, why they are willing to join the class. This will push you to add some more batches and yoga routines.
Printable sheets
Allow users with a sign-in option with a printable sheet through software and avoid your stops at the printers for printing papers and ink rolls.
Payment gateway integration
You can manage every student's payment with ease and proper records. You can easily link payments with service to produce financial statements and know the status of the business. Through this you will avoid loose paper and swiping cards will let you track your customer, if at all any future mishaps.
Ecommerce store for more online business
You can include an eCommerce platform that will help you partner with other yoga and fitness products or brands. You can also have your own merchandise and carry your inventory management with the yoga management software.
Conclusion
There is a vast market for fitness and wearables, such software can become the pioneer of success for the business. If you are planning to enter the online world, you have ample opportunities with the world already getting to run on a healthy living and lifestyle path. You surely have a long way to go in the online health and fitness industry.

Sourodip Biswas is senior editor at Space-O Canada, a company having expertise in software and mobile app development. He believes learning is a treasure that will follow its owner everywhere. His work has been published on various distinguished blogs across the web.