5 of the Best Community Centers Leading the Way
A parks and recreation center serve as leaders in community wellbeing. It follows that community centers should lead the way, to be a positive aspect of the communities they serve. Whether it's being a leader in conservation, design, or programs that benefit at-risk-youth, there are so many ways parks and recreation organizations can build an innovative, social-minded community center. From fitness classes to social gatherings, your community center means a lot to the community it exists in.
With the benefits of recreation being well documented, these facilities are incredibly important for community wellbeing. Community centers provide their respective neighborhood with a social place to stay active, engaged, and safe. The offerings of a community center can range from being an education-forward building, such as a library, an active fitness space with a weight room and running track, or even a banquet hall for events and other community gatherings. But your community centre is more than it's amenities—the design also impacts how your community feels about it.
With that in mind, here we highlight five innovative community centers from around the world leading the way for others to follow.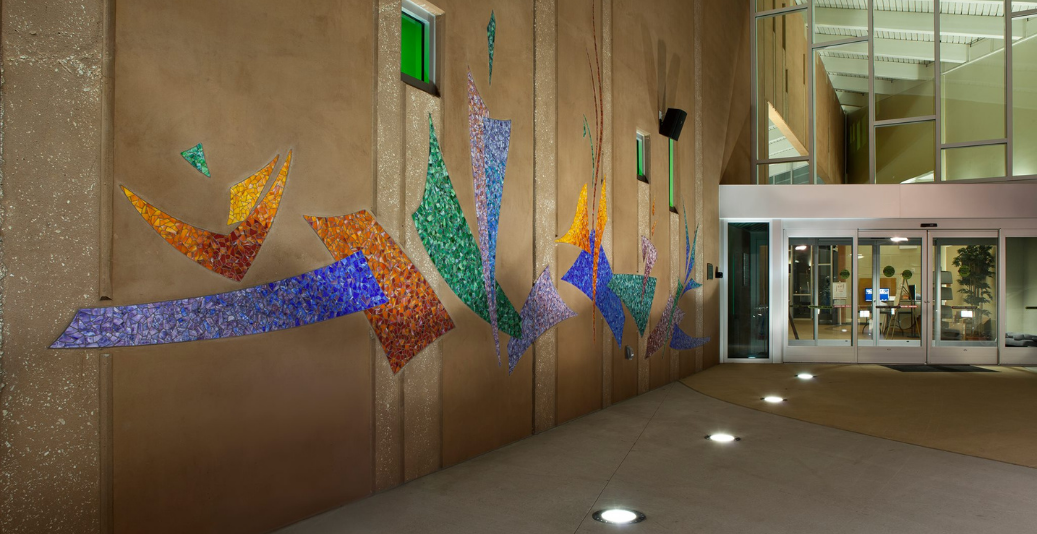 Largo Community Center (Facebook)
One of the coolest designs we've seen from these innovative community centers is the interior park-like environment created by Wannemacher Jensen Architects, Inc. By lining their lobby with trees combined with a continuation of exterior and interior finishes, they've created the effect of an indoor park. Meant to be uplifting, this community center focusing on the seniors in the area provides a wealth of recreation programs, with a great ambience and a sense of social community recreation.
As an excellent bonus, the project is LEED Platinum certified, meaning its sustainability levels are very admirable. It has also won the 2010-2011 APWA Project of the Year, 2011 Recreation Management Magazine's Innovative Design Award, and the 2011 AIA Tampa Bay Environment Sustainability Award. A job well done to the team at the Largo Community Center!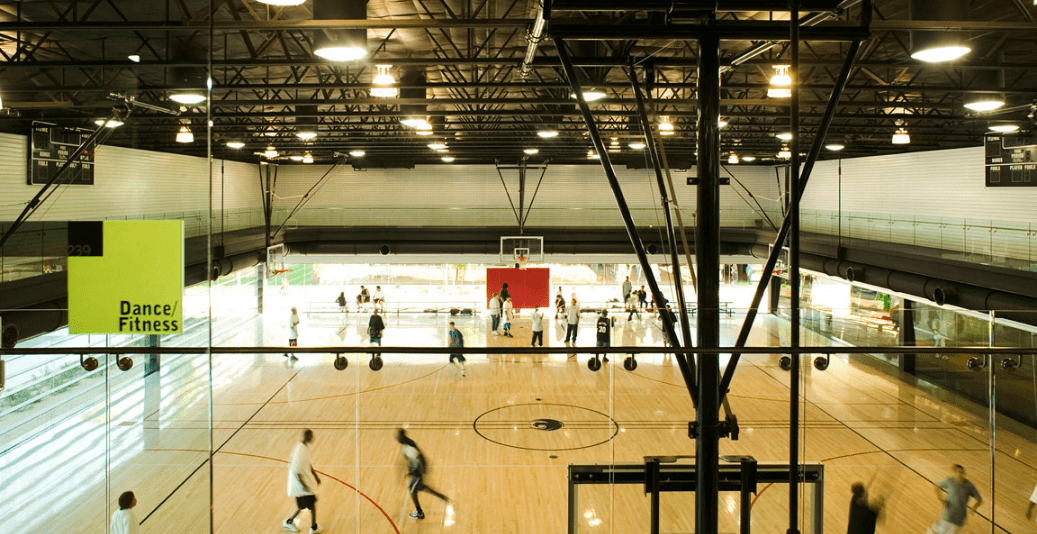 Maryvale Community Center (Bill Timmerman | www.archdaily.com)
This Phoenix-based innovative community center might be the most award-winning recreation center on this list, winning the 2009 Honor Award, AIA/ALA National, 2007 National Honor Award, and a 2006 Merit Award, just to name a few. Maryvale's community recreation center has a great local green culture and architects Gould Evans and Wendell Burnette Architects wanted to highlight this, through its sustainable design. Additionally, the revival of the existing recreational park was meant to reinvigorate the area; the large usage of glass allows residents to see what's going on inside. A lot of thought and intent went into this design.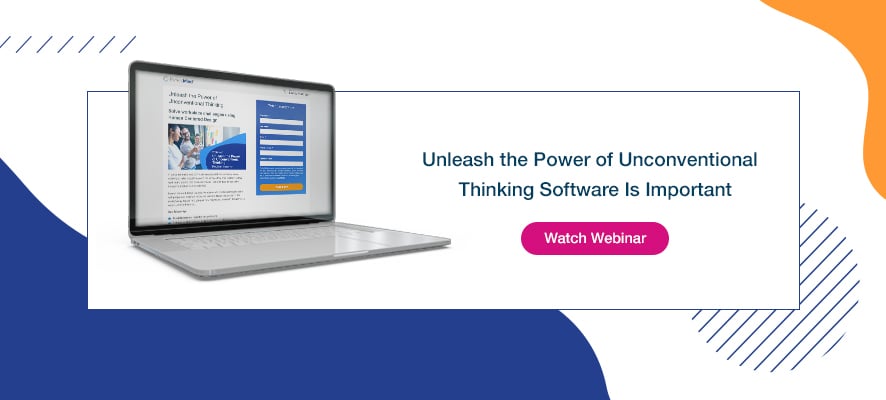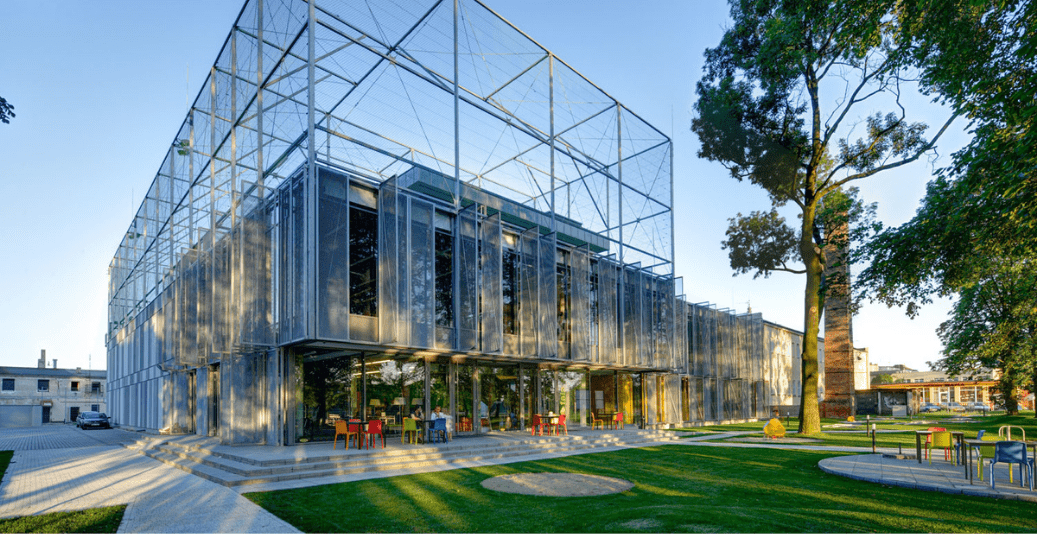 Fala Park (Bartosz Makowski | www.archdaily.com)
Fala Park

– Wolsztyn, Poland
It's incredible what a good architecture firm can do with budget and spatial restraints. To fit as many amenities into a confined community space as possible, PL Architekci designed the roof of the building to have an outdoor tennis court, surrounded by a tall enclosure that prevents tennis balls from escaping the rooftop.
While that might sound like a recipe for an awkward looking building, the design team managed to create something stunning. The architecture of the interior features four bowling alleys, two squash courts, rock wall, mini-golf course, kids play zone, cafe, fitness area, and a gymnasium that hosts spin classes. This center truly maximizes community recreation! Its clever design that maximizes potential class and recreation offerings to its community makes this one of the most innovative community centers we've seen.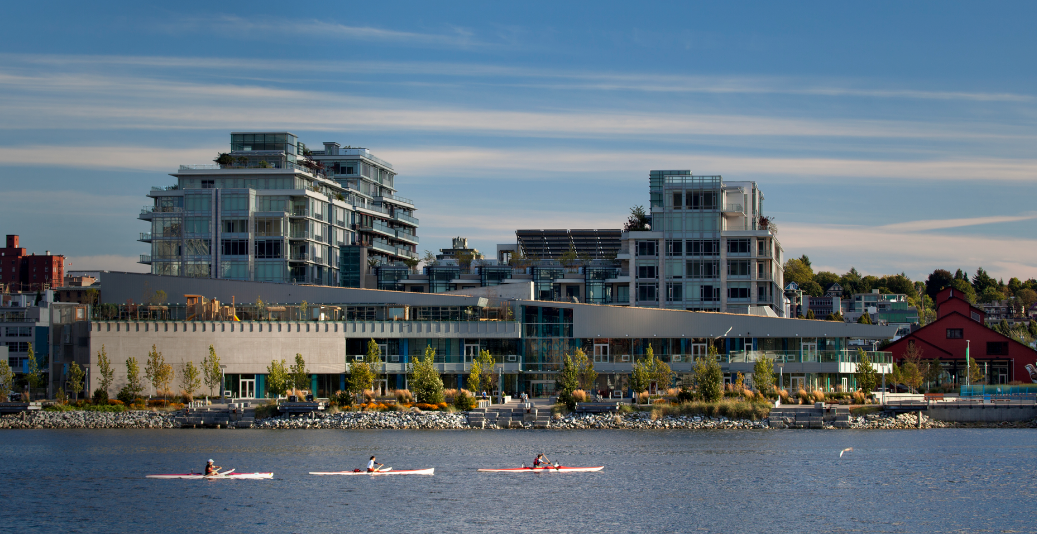 Creekside Community Centre (www.franclarchitecture.com)
The Canada Green Building Council is one of the most recognized rating agencies for sustainable design and Vancouver's Creekside Community Recreation Centre is one of its community centre picks that has an LEED Platinum rating; its highest rating. Located in the False Creek neighborhood of Vancouver, this building started as a supporting venue for the 2010 Olympic Winter Games.
Its beautiful waterfront and mountainous scenery is comparable to very few in the world. To truly boost the community centre aspect, they endorsed a "stream of ideas," allowing residents to give input in the programming and services offered, greatly improving its customer service experience. Their commitment to sustainability and emphasis on community building is why this is one of the most innovative community centre choices out there today.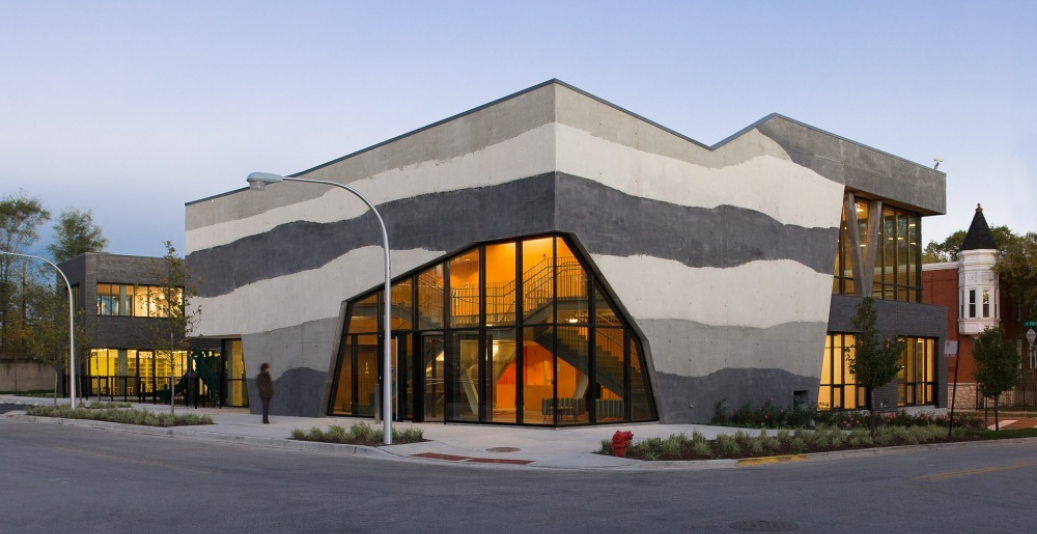 SOS Children's Villages Lavezzorio Community Center (Studio Gang)
This is one of the best community center models we've seen. Serving the SOS Children's Villages Illinois — who provide the highest quality of care for Illinois' most vulnerable children and families and is the first self-funded SOS organization in the US — the Lavezzorio Community Centre provides the typical community center services, with a heavy focus on providing social services for at-risk-youth in their community. The design of the center has garnered quite a bit of attention from the architecture community, for its thoughtful, functional design that amplifies the positive impact the community center makes. Check out Studio Gang — the architecture firm that built this community center — to learn more about how the building benefits its guests.
Want to increase your recreation organizations visibility in your neighborhood? Simple: attract more potential members to your parks and recreation centre or community centre by improving your digital marketing. See how small changes like SEO can change your community center's visibility.
Your local community center needs software that can keep up with you and your team. To adequately allow members to book classes, sign up for memberships, and stay in contact with you, Xplor Recreation has just the software solution to make the job easy. Use our platform to stay in the know on everything going on at your community centre! See why we're changing the game.