Handy Swimming Instructor Course Guide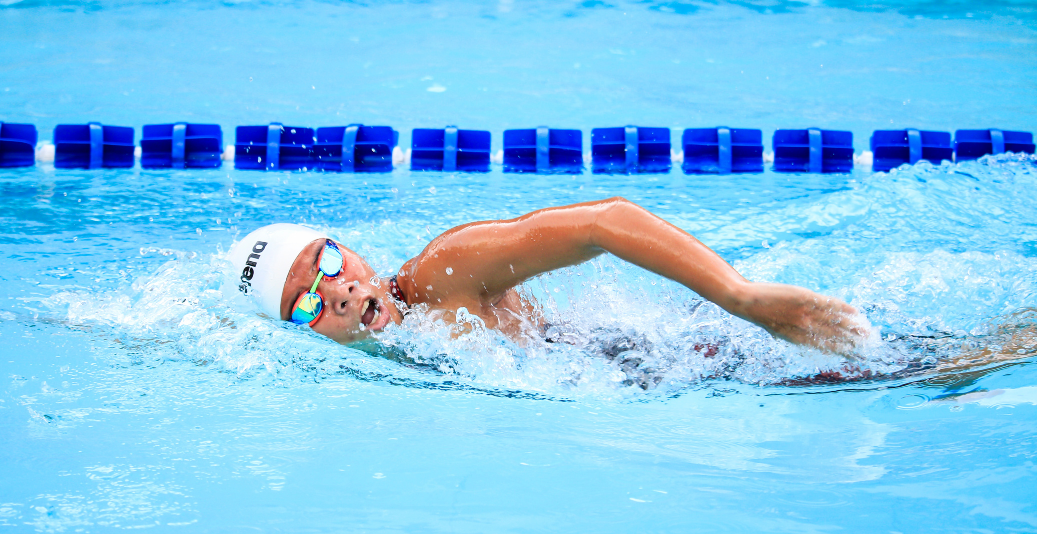 Your Roadmap to Swimming Instructor Courses
Interested in upgrading your swim instructor portfolio? We've compiled a guide to help you choose the best courses for swim teachers for your needs.
Do you need to do a course to become a swim instructor?
While you don't technically need swim instructor certification or courses to teach children to swim, completing said courses can benefit you and any swim-related services you may offer immensely. If you are interested in becoming a Swim Australia Teacher or lifeguard at a local pool or recreation centre, you may be required to have certification courses under your belt before receiving a job offer.
Why should you invest in a swimming and water safety course?
While there are many different reasons to upgrade your swim teaching lessons and education, we've narrowed it down to the 3 C's: Credibility, Curriculum, and Career.
Reason 1: Credibility
By completing various training for swim teachers and receiving certification for a registered training organisation it shows potential clients that you are a credible instructor who has taken the time to expand upon their skills and knowledge. It also shows that you are committed to expanding others' swim education with the skills you have received by keeping your own swim education up to date.
Reason 2: Curriculum
One of the many positives of taking additional certification and instructor training is that they work to teach you specific swimming curriculums based on the type of class you choose. This, in turn, will help you with creating your own curriculums that will educate your students in fun and innovative ways. The more courses you take, the more you get to experience different methods of teaching, which will help you find out which methods work best for both you and your students.
Reason 3: Career
Certification and courses for swim instructors are an excellent way to both start your swim career and to advance your already burgeoning one. By investing your time and effort into extra education, it can show any superiors that you may have how interested and invested you are in water safety education. With this comes the opportunity for career advancement, or it may even open doors for other water safety careers such as coaching.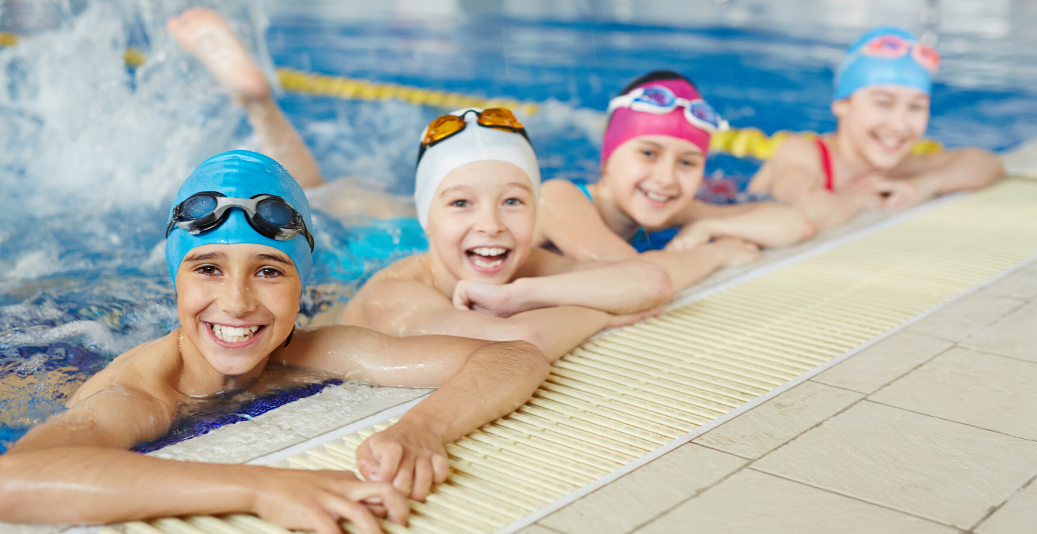 Types of swimming instructor courses
No matter what your skillset is or where your interests lie, there is guaranteed to be a training course for swim instructors that will be a perfect fit. We've compiled a short list of some of the most popular swim instructor courses to help pick the course that is best suited for you.
Basic Swim instructor (BSI): This is typically the basic required training and certification in order to become a swim instructor at a pool or recreation centre. According to the American Red Cross, a basic swim instructor is able to teach levels 1-3 of learning to swim, which covers an introduction to water skills, fundamental aquatic skills, and stroke development. If you desire to teach more advanced swim skills, another course, such as a safety instructor course, may be better suited for you.
Water safety instructor (WSI): A certified Water Safety Instructor (WSI) is not only able to teach all swim levels and skill sets, but they are also equipped to teach basic safety in various bodies of water ranging from pools to lakes to even rivers, among many others. Water Safety Instructor courses are great if you are interested in teaching children water competency, as well as more advanced swim skills. These courses for anyone who is a teacher of swimming are typically offered through both an online component and an in-person swim session that typically takes place over the course of two days.
Xplor Recreation has also compiled a guide that will answer all your questions about the water safety instructor certification process in detail.
PediaSwim: PediaSwim is a course dedicated to teaching infants and toddlers water survival skills and knowledge, such as how to tread water and float. Training courses for PediaSwim take place over the course of a few weeks and allow you to work with children from all ages ranging from six months to three years. During the course you will learn techniques for success, as well as the anatomy and even the development of children to better aid both your education and your students'.
Adult Learn to Swim: Adult Learn to Swim, also known as ALTS, is a nationally recognised training program specifically catered to adults who are either wishing to begin their swimming journey or to those who wish to expand upon their pre-existing skills. In order to receive proper ALTS Instructor designation, you must complete a certification course. The U.S. Masters Swimming (USMS) organisation has curated specific teaching methods best suited to teaching adults necessary swimming skills and while you don't need this certification in order to teach other adults how to swim, the USMS methods are highly recommended.
Swim Lessons University: Swim Lessons University is an all-encompassing education and training program that was created by Jim Reiser, who was collegiate swim coach for over ten years. This program is entirely online, which makes it ideal for those who do not live near pools that offer training sessions. The program has different levels of teaching methods that you can choose from, or you can opt for the comprehensive curriculum which provides all the available courses ranging from the fundamentals of teaching safety in water, to lifesaving strokes. The courses are delivered through instructional videos and step-by-step guidelines and requires the completion of an online test in order to complete your certification.
What to consider when choosing a swim instructor course
Your ability to choose training and certifications for instructing swim lessons can be affected by a variety of factors that may be out of your control, here's some things to consider before signing up for a swimming and water safety course.
Scheduling: Depending on your occupation, and other time commitments you may have, it may be difficult to find instructor training classes that work perfectly with your schedule. Many courses also require more than one day spent at the pool in order to complete certification which can make it hard to fit into your busy schedule. It's best to find a course that provides an online training component, which will cut down on the amount of time that you need to spend in a classroom or at the pool and can be completed on your own timeline.
Location: Where you are located can have a major impact on the kinds of courses for a Swim Australia teacher that are available to you. While the online component that many courses have can be completed from anywhere, it's the in-pool sessions that can be difficult for some to complete. If you do not live near a pool or recreation centre that offers the course that you are interested in taking, it may be beneficial to research whether there are any accredited organisations that offer the course completely online without requiring a pool training session.
Course Work: Swim lessons and courses aren't all about having fun in the pool, many have mandatory assignments that you must complete before your certification can be granted to you. This can include an online component that must be done before your in-pool training, a final test, and even activities to help you learn the required skills. In order to decide which type of course is best suited for your needs, it is important to consider how much course work is required, will the course work build upon the skills you already have, and, overall, will it help you in the long run? Once you have considered these and found a class that fits your requirements make sure that you give yourself enough time to complete the require course work thoroughly.
Financials: Depending on which swim lessons, certification, training, and courses you are thinking of taking, prices can be upwards of $200. This cost can be a potential barrier on the type of class you are interested in taking, but if you are able to justify the cost it will definitely be worth it in the long run.
Not only do the initial certification classes have a steep cost, but many certifications for instructing swim lessons also require you to renew your title every year or two. This is an added cost that many do not think of when taking additional Swim Australia teacher courses. However, this is typically a minor cost, usually between $30 and $50 per year. If you work for a swimming institution it may be worth it to look into whether or not your employer is willing to cover the costs of upgrading your swimming instructor education.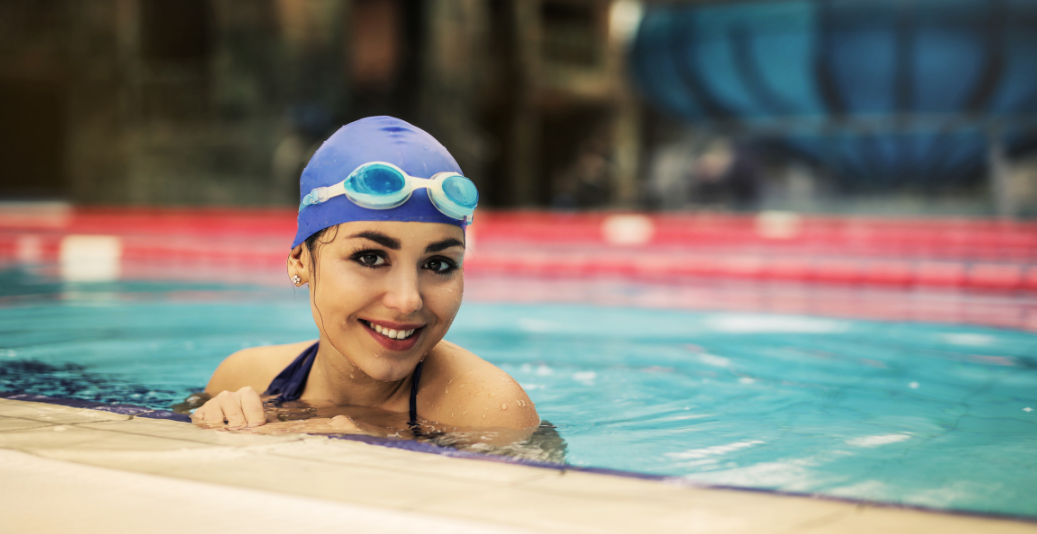 Making the final decision
There are many different things to consider when deciding which swimming and water safety course, certification, or training option is the best fit for your lifestyle, needs, and interests. This decision can be overwhelming, but the good news is that no matter which course you end up choosing, you will be building upon your existing skills and opening the door to provide even more vital education to others.
Next steps
Once you have decided on which course you want to take, feel free to contact your local facilities and figure out if they are offering swim instructor courses at this time. When you are leading swimming instruction, you'll want a member management platform on your side.
Xplor Recreation's program member management software helps activity centres and swim schools of all sizes save time when it comes to managing operations, class management, tracking skill progression, a parent portal, online registration and more. You can do all this, and more, with Xplor Recreation's cloud-based platform:
Class & course scheduling
Child account management
Automated payment processing
Email lead nurturing
Skill tracking & comprehensive reporting
Interested? See the Xplor Recreation difference now!