Essential Marketing Ideas for Swim Schools
You want to make a meaningful impact in the community with your swim school business. Whether you specialize in aquatic fitness programs for seniors, or teaching children the essentials of water safety through swim lessons, your swim school provides a service with a deep impact. And, when it comes to swim school marketing strategies, there are multiple ways to go about it.
You may have several different goals for your school. Perhaps you want to increase new swim memberships, or generate buzz online. While you may think word of mouth will be enough to drive numbers to meet the goals you want to achieve, it likely won't be enough on its own.
There's where digital marketing comes into play. Using multiple channels including social media, video platforms, and email marketing will help you stay visible to new customers and prospects alike.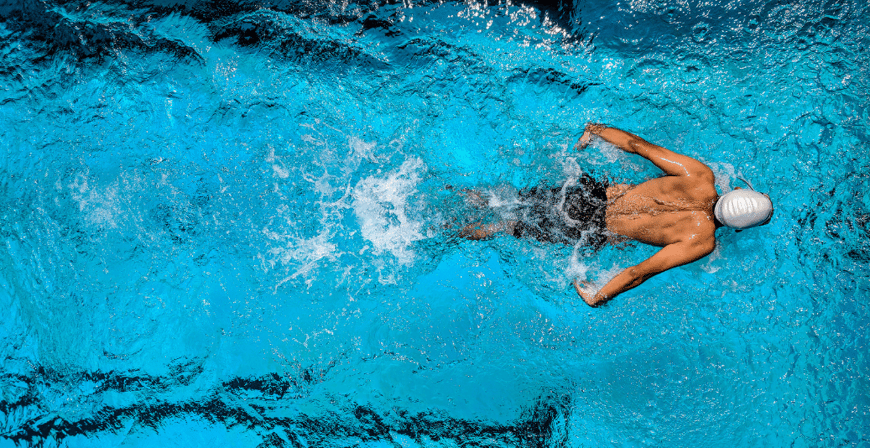 Marketing Ideas your Swim School Should Leverage to Succeed in 2021
How do you get started developing an integrative, comprehensive swim school marketing strategy for your swim school business? Here are some digital marketing ideas for swim school businesses to consider.
Develop Valuable Swim School Content
Before starting on your swim school marketing strategy, take a second to look at their interests or topics of choice. This way you, will be able to engage them in a more thoughtful manner that will evoke more responses than generic messages sent to a large number of people. Quality is greater than quantity here.
At the end of the day, you want to convert prospects and leads into new customers. By spending some time being thoughtful and diligent, you'll be able to attract potential students in no time. So with that in mind, how do you get started on a swim school content strategy?
Once you've narrowed down questions swim school students may have, take a look at your website and see which questions can be converted into content. Need ideas? Check out websites like Answer The Public to see what people are asking about swim schools and translate it into a cost-effective content strategy.
RELATED: Creative & Unique Swimming School Name Ideas
Build your Presence Across your Social Channels
With the popularity of social media, it's becoming easier and easier to market your swim school to people for little to no cost. Before the start of social media networks, you would have to resort to cold calling, door-to-door sales, and networking and promoting at events, if you wanted to engage prospects on a one-on-one basis. Now, you can do this in a much more effective, less aggressive manner.
On Facebook, you can't directly engage individuals as your company. One thing you can do though is find other related businesses' pages and engage with them. This allows any of their followers to see your interactions, as well as creating community with fellow local swim schools .
On Twitter, you can create searches to find relevant conversations that you can interact with, such as swim lessons. We will have a deeper guide for you on our blog at a later time on this topic.
On Instagram, liking and commenting on other people's images is a great way for them to check out your Instagram feed. Keep in mind, it's really important to have your most recent few images to be top-notch when you are creating social media content. Most people will only take a quick look and decide in a very short amount of time whether they want to follow you or not. Search through relevant hashtags and start engaging the public.
Invest in PPC
Having a pay-per-click search engine swim school marketing campaign for your swim school is definitely a digital marketing avenue to explore to keep visibility high. These campaigns will show your school on the first page of search engine results whenever searchers look up related terms.
Search engine PPC campaigns are a good idea, but as well, consider social media PPC campaigns. Your organic social media content is good to share, but it will need a special boost to make significant impact on your community. Even spending a few dollars a day to boost a post to users within your community will help you see huge results.
Design Compelling Email Marketing Campaigns
Email marketing is a powerful tool any swim school can utilize to communicate with your students. Communication is a key ingredient in the success of your swim school: You want to be on the forefront of your students' minds. Good content and timely notifications will ensure that your students are well informed, so you don't lose any opportunities.
With this branch of digital marketing, you can send out newsletters to everyone involving school news but have separate lists for things like nutrition tips, special events and more. Building community is vital for student engagement and this is a great way to communicate and coordinate different events your swim centre can host. Getting creative with email topics is a great way to make sure you maximize all opportunities!
Xplor Recreation's email marketing platform for swim schools is quite extensive. We want you to be able to do all of your swim school marketing, without having to purchase additional products. It allows you to create targeted email campaigns, with the help of forms and custom mailing lists. On top of that, you can set up automated emails to send to leads, prospects, and clients.
Don't have any design skills? Our attractive HTML designs keep your emails fresh and exciting for your students. If you're somebody who's always on the go, you can pre-schedule the delivery of emails so you can send it out at precise times. Learn more about our marketing automation for swim schools.
Get Involved with YouTube
In any plan for marketing your swim school, using YouTube or any other video platform is an important part of the strategy. It's a free digital tool that can help your swim school get noticed, which can be improved by utilising some of its paid features. Engaging with current and potential swim students enhances your school's public perception, leading to more lead generation.
To create an effective video program, you'll need some expertise and the right equipment. Finding a person on your team who has some experience with video creation can help but anyone interested can also learn, with practice. Create content themes and a schedule, to help structure and organize your content output. "Live video" functionality is also gaining popularity on major social networks, giving you another tool to utilise video to give prospective members a sample of what your swim school is like.
What type of video content should you share on YouTube? While shorter, bite-sized pieces of content work well on multimedia platforms like Facebook, Twitter, and Instagram, YouTube is best for long-form content. As well, YouTube works well in conjunction with your comprehensive SEO strategy. YouTube results will show up when searchers use Google to find answers to their questions, so keep that in mind when creating video content.
Collaborate with Industry Leaders
Community partnerships are the backbone or any swim school marketing strategy, and the newest integration of this is influencer marketing. This unique method utilises the visibility of swimming industry leaders to increase awareness, grow followers, and drive more people into your swim school. By working together, both your business and the influencer can mutually benefit.
Why is this an avenue worth exploring? Platforms like Instagram have introduced algorithm changes which limit the reach of some businesses. With that said, having an influencer on your side to promote your swim school can be extremely helpful in reaching new audiences.
The first step in collaborating with industry leaders is to establish your big goals. Do you want to increase new memberships, or increase renewals? How about gaining new followers, or perhaps more email subscribers? Your key performance indicators or KPIs will hinge on what your goals are.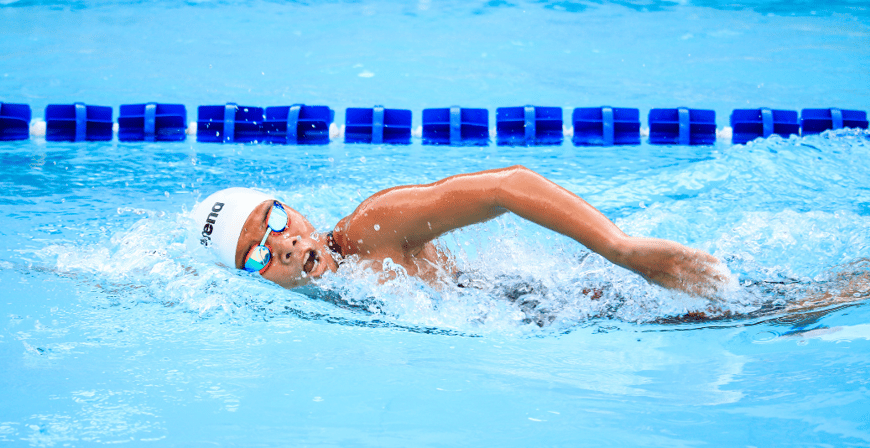 Leverage the Digital Marketing Features of Swim School Software
Need to bring some life to your marketing strategies? Xplor Recreation has you covered. Marketing your swim school has never been easier!