Best Management Tools for Facilities

Take your facility to a new level of efficiency and growth
Recreation facilities serve many purposes within the communities they serve, including promoting health in the community. They provide a safe, positive space for your community to get active and meet others. That's why using the latest and greatest in software solutions is key to managing your facility.
To successfully operate a facility, you need overhead. Running a large recreation facility will come with many costs, but start-of-the-art, intelligent design can help reduce a lot of these bills. Computer aided facilities management software combines inventory management and asset tracking with resource deployment and work order management in a single platform that may be tailored to suit the needs of various industries and sectors.
Xplor Recreation can help facilities of all sizes connect, using our powerful yet easy-to-use facility management software that will help you to easily manage and market your organization. Featuring mobile-friendly management software that gives you the ability to streamline your business and maximize revenue, you can seamlessly take care of scheduling, marketing, billing, and member management. Here are all the best facility management tools you will need on your side.
Asset Management Systems
A competent facility manager needs to keep oversight of the physical assets they're responsible for within their workplace, from company vehicles to copiers to something as simple as the parking lot. These days, facility managers have plenty of choice for modern software programs built specifically to help them track physical assets and keep them in peak working order.
Asset management systems, otherwise called Enterprise Asset Management programs—or EAM—help managers oversee every aspect of your maintenance plan. Some call this system one of the most important tools in facilities management.
Xplor Recreation's web based facility management software, provides a real-time view of availability across your network of meeting rooms, fields, pools, courts, and other public-facing facilities using our interactive calendar and facility maps. Learn more here.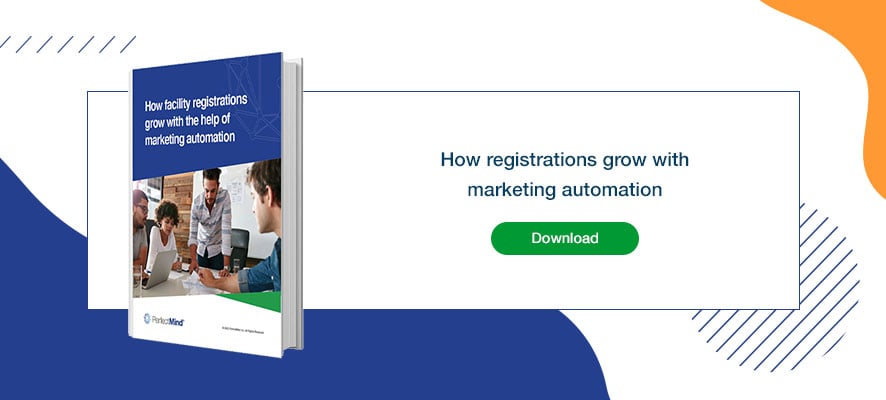 WHITE PAPER: How registrations grow with marketing automation
Maintenance Management Systems
The next biggest task for facility managers, after tracking facility equipment details, is maintaining a company's infrastructure consistently. This addresses another significant stumbling block for facility managers: the nature of how unscheduled maintenance—or service requests—are addressed.
Sometimes called Computerized Maintenance Management Systems, or CMMS, maintenance management tasks include accepting, prioritizing, and assigning work orders and repair requests related to facility infrastructure and equipment.
Whether done manually or online, an automated form or workflow will give you some much-needed perspective to assess when and who should complete the work. Xplor Recreation's web based facilities management software helps facility managers keep track of maintenance, work orders, and more in real time. Learn more here.
Inventory Management Systems
Not only do facility managers need to track and manage work orders, but they must keep track of supplies necessary to keep equipment and assets in their optimal condition. Each organization manages stock in their own way, and this can depend on the nature and size of the team involved.
An inventory management system is the method with which you track your goods throughout your supply chain—from purchasing to production to end sales. Inventory tools often come packaged inside a singular maintenance management program or an asset management program, and they handle tasks like Identifying the exact locations of stocked inventory, which facilitates finding supplies for work orders.
Point-of-sales and inventory platforms such as Xplor Recreation can make tracking financials easy with fully integrated accounting modules. In fact, real-time reporting means you always have an up-to-date view of your business operations. Learn more here.

Automation Systems
More energy efficiency yields more cost savings and better environmental benefits. The best facility managers spend time on keeping operations running as efficiently as possible.
This job is a lot easier for modern facility managers thanks to building automation systems. New tech tools allow facility managers to access and control things like the building's lights, water use, security cameras, and even the door's locks remotely via the internet. Use a smart device to communicate with each other and with integrated building management tools. This way, your team can see how utilities are being used and where there are opportunities for greater efficiency.
With Xplor Recreation, you can use our platform to reduce energy use. Save on energy and maintenance costs, by turning lights on only when they're needed by integrating with leading automated lighting solutions, allowing you to manage lighting within facilities and related fees with full control and flexibility. Learn more here.
Facility Management Software
As a facility manager, you are often responsible for not just the facility's physical assets, but the people coming through the doors. It's up to them to monitor and manage the ebb and flow of visitors and employees throughout each facility, making sure all visitors are authorized and that everyone is safe.
Looking for the best facility management software? Streamlining the processes within your facility won't only reduce your workload, but it can also minimize potential errors that can affect your day-to-day functions. Management platforms are great for this reason, allowing you to spend more time on tasks that can help propel your organization to success.